---

September Openings:
Friday, July 8 and 22
1st and 3rd Friday Openings at participating galleries

Month of September
Saks Galleries Cherry Creek
Current works and exhibits with gallery artists

Thursday, September 1
Robischon Gallery
Reception for the Artist, 6-8 pm Solo Exhibition: Progression, by the noted photographer and sculptor, Iraqi-born artist Halim Al Karim. Known internationally, as a prestigious Iraqi Pavilion artist in the 54th Venice Biennale, Al Karim's life and art is intertwined on a profound and poignant level, as he continues to bear witness to the turbulent world around him. Also: "Mining Form + Meaning." Robischon Gallery's 45th Anniversary Celebration featuring select artworks by gallery artists: sculpture, painting, and prints featuring: John Buck, Luo Brothers, Scott Chamberlin, Fang Lijun, Barbara Takenaga, Judy Pfaff, Linda Fleming, Katy Stone, and Mary Ehrin.
Through October 29

Saturday, September 3
Abend Gallery
A Tranquil Place, a solo exhibition by Sheri Farabaugh, appearing at our Golden Triangle location,1261 Delaware St,, Denver, CO The works in this show are available to purchase. view online
Through September 17

Friday, September 9
Visions West Contemporary
Opening reception, 6-8pm
The Nature Mystics | Re-enchanting The World. Throughout history artists have immersed themselves in nature. Van Gogh channeled the rhythms of nature in his brushstrokes. Georgia O'Keefe unveiled the mystery of the Divine Feminine in flowers and desertscapes. Caspar David Friedrich showed the majesty and power of the waterfalls and the exquisite beauty of nature. This show aims to show how Art can be a spiritual guide in the quest to be more open to nature's pull. Artist Include: Steven J Yazzie, Johnny DeFeo, Mike Ousley, Ousmane Niang, Grace Kennison, Jeff Nachtigall, Birdie Hall, Vicky Lindo, + TBA.
Through October 8

Saturday, September 10
Abend Gallery
Opening Reception on from 6-8 pm at Abendís Golden Triangle location at 1261 Delaware St. Denver, 80204.
Michelle Jader solo exhibition, Destination Unknown. Inspired by the isolation of pandemic lockdowns, artist Michelle Jader uprooted herself from San Francisco in search of creative communities and connections all across America. This 2-year journey has led her to Chicago, Portland, Washington D.C., Denver and everywhere in between. Jader's paintings occupy the moment of figurative transition. Working with different models across the country, she photographs them for reference and then paints oil on multiple acrylic panels. The images are stacked in front of one another to become one complete multi-dimensional painting signifying the continual progression of energy and bodily movement. View online
Through September 24

Also:
An online collector preview of Susan McDonnell's debut solo exhibition with the gallery, Chorus of Birds. On display at our Cherry Creek location, 303 Detroit St Denver, CO 80206. View online

Friday, September 16
Walker Fine Art
Opening Reception, 5-8pm
Environmental Reflections, featuring: Theresa Clowes, Bryan Leister, Heather Patterson, Zelda Zinn, George Kozmon, and Elaine Coombs. Be it vibrant appreciation, quiet admiration or explosive acclaim, our environment inevitably draws emotion. In envi- ronmental reflections, six artists present their unique human viewpoints on climate, landscape and habitat. This exhibition brings a broad spectrum of approaches, from found objects to silkscreen to oil painting, that reflect a rever- ence for and reflection of our environment and its complexities
Through November 12

Saturday, September 17
Abend Gallery
An online collector preview collector preview of Mary Carroll's solo exhibition, The Fables. Also on display at our Cherry Creek location.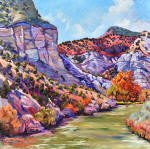 Saks Galleries Cherry Creek
Margaretta Caesar
A Drop in the Bucket
oil, 48 x 48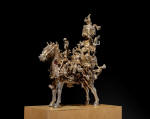 Robischon Gallery
Halim Al Karim
Immortality Journey #10
Electroplated metal on fiberglass 37 x 21 x 12 in.
Through October 29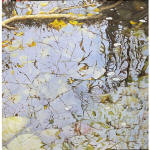 Abend Gallery
Sheri Farabaugh
Tangled Reflections, 2022
Oil on canvas 36 x 36 in
Through September 17




Visions West Contemporary
Grace Kennison
Fire Line, 2022
acrylic on canvas, 32 x 28 inches
Through October 8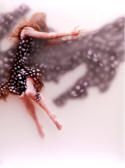 Abend Gallery
Michelle Jader
Just Out of Reach, 2022
Oil on 4 acrylic panel,
28 x 22 x 3 in
Through September 24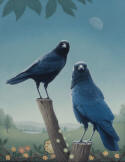 Abend Gallery
Susan McDonnell
The Chorus, 2022
Oil on panel 14 x 11 in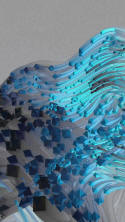 Walker Fine Art
Bryan Leister
Saguaro Sky #1
dye sublimation print on aluminum 2 8 x 16
Through November 12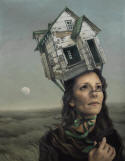 Abend Gallery
Mary Carroll
Moonrise I, 2022
Acrylic on panel,
18 x 14 x 1.50 in

Member Galleries:
---
Abend Gallery
David B. Smith Gallery
David Cook Fine Art
Gallery 1261
GALLERY M
K Contemporary
Mai Wyn Fine Art
Michael Warren Contemporary
Plinth Gallery
Plus Gallery
Robischon Gallery
Rule Gallery
Saks Galleries
Sandra Phillips Gallery
Space Gallery
Visions West Contemporary
Walker Fine Art
William Havu Gallery
William Matthews

---