---

November Openings:

1st and 3rd Friday Openings at participating galleries

Month of November:
GALLERY M
Photography by Albert Watson and others

Friday, November 3
Plinth Gallery
Artist's reception, 6pm-9pm
New ceramic works by Plinth Gallery curator and owner, Jonathan Kaplan. Jonathan has maintained an active 55-year career in ceramics, making a variety of ceramic objects and installations that celebrate both form and surface, not bound by any constraint in method or material, nor limited by any strict adherence to utility. He has a deep vocabulary of tools and technique that are not framed by preconception or historical imperative. The major influences upon his work are architecture and geometry.
Through December 23

David B. Smith Gallery
Opening reception for both shows from 6-8pm.
In the main gallery will be Spatial Vision, by New York-based painter Paul Jacobsen, and in the project room will be In a Time of Make Believe, by Fayetteville, AR-based artist Anthony Sonnenberg.
Through December 2

Saturday, November 11
Abend Gallery
Artist's reception, 4 - 6 pm Lindsey Kustusch's, Kingdom of the Animals an exhibition that illuminates the beauty, strength, and mystery of the animal kingdom. Location: 1261 Delaware St, Denver, CO, 80204 (Golden Triangle)
Collector preview
Through December 2

Gallery 1261 LLC
Opening Reception, 4-6 pm
Small Works exhibition. Join us for an inspiring showcase of artistry, where each piece tells a story, and every brushstroke captures imagination. It's the perfect setting to wind down your week discovering new favorites and perhaps taking home a piece that speaks to you.
With artists: Daud Akhriev, Mia Bergeron, Suchitra Bhosle, Gregory Block, Gordon Brown, David Cheifetz, Alexander Chistov, Scott Conary, Tony Curanaj, Dianne L Massey Dunbar, Hollis Dunlap, Scott Fraser, Ulrich Gleiter, David Grossmann, Ron Hicks, Quang Ho, Daniel Keys, Wang Kun, Jeff Legg, Serge Marshennikov, Dan McCaw, John McCaw, Danny McCaw, Heather Neill, Mikael Olson, Derek Penix, Dale O Roberts, Jill Soukup, Adrienne Stein, Kevin Weckbach, Jordan Wolfson, Vincent Xeus, and Elizabeth Zanzinger.
View the exhibit
Through December 31

Friday November 17
Saks Galleries Cherry Creek
Opening reception from 5-7pm and
Saturday, November 18
Opening reception from10am-4pm
Featuring an all-gallery group show of works that evoke the spirit of thankfulness. Gratitude can be seen in the smallest of gestures to the greatest forces of nature.
Through December 31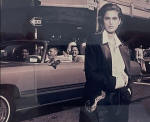 GALLERY M
Albert Watson
Cindy Crawford
Polaroid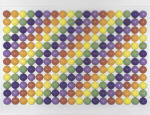 Plinth Gallery
Roy G Bi
108" x 72" polychromed
earthenware
Through December 23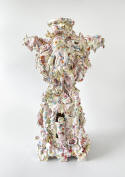 David B. Smith Gallery
Anthony Sonnenberg
Vase with Handles (Backstage after the show), 2023
Porcelain over stoneware and found ceramic tchotchkes, glaze 19 x 12 x 12 in.
Through December 2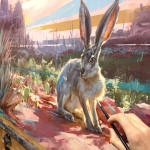 Abend Gallery
Lindsey Kustusch
Through December 2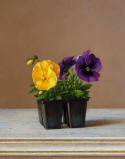 Gallery 1261 LLC
Scott Fraser
Pack of Pansies
Through December 31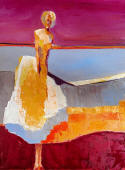 Saks Galleries Cherry Creek
Faye Crowe
Mother of the Bride
18" x 24" oil on canvas6
Through December 31

Member Galleries:
---
Abend Gallery
David B. Smith Gallery
David Cook Fine Art
Gallery 1261
GALLERY M
K Contemporary
Michael Warren Contemporary
Plinth Gallery
Plus Gallery
Robischon Gallery
Rule Gallery
Saks Galleries
Sandra Phillips Gallery
Space Gallery
Visions West Contemporary
Walker Fine Art
William Havu Gallery
William Matthews

---