---

May Openings:
Note: Many of the member galleries will be open beginning Tuesday, May 12. Please call ahead

Friday May 1
Walker Fine Art
Continuing video links:
Walker Fine Art is launching a new video series, Collector - Artist Dialogue, featuring a conversation between a collector and an artist who share personal thoughts and feelings about one piece of art. Beginning this series is Gallery Manager, Libby Garon, who speaks to her deep connection with painting, Blush Nebula by Ana Zanic. Ana responds to Libby with her inspiration behind the painting. Click the links to watch this video and more Instagram , or catch all our videos on YouTube or Facebook
Explore all the gallery exhibits and view informative videos

GALLERY M
Introducing the contemporary collection of works by photographer, Tyler Shields

Tuesday, May 5
Abend Gallery
Live stream 12 PM MDT
Christopher Clark will be live streaming on our Facebook page

Friday, May 8
Walker Fine Art
Opening reception, 5-9 pm
Power & Fragility featuring: Jane Guthridge, Ana Zanic, Allison Svoboda, Tonia Bonnell, Patricia Finley and Zelda Zinn. Nature is both all around us, and deep within us. It is simultaneously bold and powerful, as well as delicate and fragile. Mimetically, the artists in this group exhibition draw their inspiration from the organic world around them as well as their internal atmospheres, creating works that reflect, evoke or transform elements of the self within the natural world. Focusing on environmental patterns, rhythms, colors and forms, POWER & FRAGILITY is inspired by six artistsí creations through a broad range of media including resin, watercolor, sculpture, photography and drawing.
Through July 4

Friday, May 15
Saks Galleries Cherry Creek
In Bloom with artists Baines, Kemp, and Jones
View the virtual exhibition

Friday May 22
Sandra Phillips Gallery
Virtual opening with curator Simon Zalkind talk.
"A Thorn In My Side," Sandra Kaplan solo exhibit. Cacti are having a moment in contemporary culture. These works by artist Sandra Kaplan explore themes of humor, beauty, perseverance and growth through her paintings. Sandra Kaplan graduated with honors from the Pratt Institute in New York City
Through June 13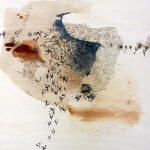 Walker Fine Art
Through July 4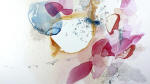 Walker Fine Artt
Ana Zanic
Blush Nebula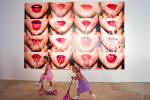 GALLERY M
Tyler Shields
Photography




Abend Gallery
Live stream 12 PM MDT
Christopher Clark will be live streaming on our Facebook page

.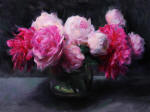 Saks Galleries Cherry Creek
Anna Rose Bain
Peonies, 12 x 16 in.
View the exhibit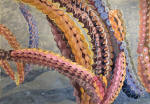 Sandra Phillips Gallery
Sandra Kaplan
Gauguin's Cactus
acrylic and watercolor on paper 40 x 52"
Through June 13

Member Galleries:
---
Abend Gallery
David Cook Fine Art
Gallery 1261
GALLERY M
K Contemporary
Mai Wyn Fine Art
Michael Warren Contemporary
Plinth Gallery
Plus Gallery
Robischon Gallery
Saks Galleries
Sandra Phillips Gallery
Space Gallery
Visions West Contemporary
Walker Fine Art
William Havu Gallery
William Matthews

---