---

January Openings:

Friday, January 3
Plinth Gallery
Opening reception, 6pm-9pm
TOUCHed, a celebration of the life and art of Marie EvB Gibbons. Marie, a self-taught clay artist, teacher, and fixture of the Denver art community, who passed away suddenly and unexpectedly on September 15, 2019. An educator as well as an artist, Marie had an active studio practice in Denver since 1999, where she held workshops, classes, and community art events. Marie was always an artist, but she found her muse in clay in 1995. Over more than two decades in clay, Marie explored narrative and figurative forms to discuss the trials, tribulations, joys, and frustrations of life. She typically finished her clay work in post-fired finishes such as acrylic paints and washes, inks, waxes, iron surfaces, and resins. "Clay provides me an opportunity to TOUCH my experiences on many levels," Marie wrote on her website, www.mariegibbons.com. "The obvious: the tactile love I have for my medium; but in addition, I am touching the feeling of something in my mind, and hopefully, conveying those feelings / emotions in the finished piece."
Through January 25

Thursday, January 9
Rule Gallery
Opening reception, 6-9pm
One Sun, an exhibition of new work by Caleb Hahne at our Denver, Colorado location. This will be Hahne's second solo show at the gallery. In a new series of paintings presented in One Sun, Hahne focuses on the dream-like colors of our passing memories of mundane pleasantries. The paintings romanticize the way the sun warms the skin or the warmth of another body, the gentle breeze rustling the hair, the changing temperature of the water when drawing a bath. Hahne discards his careful renderings and observational drawings and, using memory as the main vehicle, recreates similar compositions, each slightly different than the last as his recollection fades until he arrives at the final iteration. Through selective translucency of the paint, Hahne captures the fragility of our remembrances without depriving the viewer of its tender impact.
Through February 8

Visions West Contemporary
Opening Reception, 6-8 p.m.
Rachel Denny, MIgration. Rachel Denny, Migration, 2019, mixed media Rachel Denny is a multimedia artist and sculptor heavily inspired by the natural world around us. She resides outside of Portland, Oregon and is best known for her "Domestic Trophies" – deer mounts covered in cozy cashmere cable knit woolens. Denny's work touches on the concepts of human intervention in nature, domesticity, femininity, and the increasingly pressing environmental issues present in our society. Her work allows the viewer to question their place in nature, and what the relationship between humans and the natural world entails. View the exhibit here
Through February 15

Friday, January 10
Walker Fine Art
Opening reception, 5-9 pm
Synesthetic Ciphers, featuring: Deidre Adams Roland Bernier Bonny Lhotka Doug Haeussner Sammy Lee Blair Vaughn-Gruler. We have an inherent need to decode and decipher patterns and symbols. The artists featured in Synesthetic Ciphers challenge and deconstruct conventional modes of language to interpret new meanings behind symbols. Can artwork derived from and inspired by transcription be non-metaphoric? Can using alternate forms of stimuli be experienced, rather than read? Through dismantling traditional written language into indistinguishable mark-making and cross-sensory experiences, this group exhibition encourages us to play with and recreate the conventional role of language.
Through Saturday, February 29

Visions West Contemporary
Opening reception 6-8pm
Ishi Glinsky, Dead Weight
Through February 15

January 11
Abend Gallery
Opening, 6-8 PM
Discovery, the debut solo exhibition for new gallery artist Christopher Clark. An extremely talented painter, Clark has experienced a meteoric rise since signing on with Abend in August, having already sold dozens of new works. We can't wait to see what this important new voice has to offer.
Through January 30

Saks Galleries Cherry Creek
Opening reception, 11 am to 3 pm
The West featuringartists: Maura Allen, Sophy Brown, William Berra, Daniel Glanz, Wayne Salge, Pati Stajcar and Dinah Worman.
Through February 7

Gallery 1261 LLC
Opening, 6-8 pm
Adrienne Stein's solo exhibition, Elementals, the newest body of work by this Colorado/Pennsylvania figurative artist exploring the four elements: Earth, Fire, Water and Air. The title of the exhibit is derived from the Renaissance concept of the four elements being embodied in mythic beings known as Elementals. The paintings in this show depict figures that correspond with the elements of Earth, Fire, Water, and Air. Adrianne shares, "The color and emotional tenor of each painting is distinct, and I wanted to have the experience of traveling into a new unique world with each painting. I do focus on a specific aesthetic," says Stein, "and I've always been really drawn to 19th-century Victorian painting and the PreRaphaelites. There's a storytelling element in their work that draws me in…and looking at their work, it's so rich with detail. A lot of my recent works are really inspired by that tradition of painting."
Through February 1

Wednesday, January 15
Gallery 1261 LLC
Opening Reception, 5-7pm at the Sugarcube building at 1555 Blake. Map. On display daily M-F: 8:00 am – 7:00 pm Saturday: 10:00 am – 7:00 pm Sunday: 10:00 am – 5:00 pm
Through April 13

Friday, January 17
William Havu Gallery
Opening Reception, 6-9 pm
New Worlds: Lui Ferreyra & Ryan Magyar with Formal Inflations by Emmett Culligan and on the mezzanine, introducing Jenny Day
Through February 29

Friday, January 24
Space Gallery
Artist Reception, 6-9pm
Three Concurrent Solo Exhibitions featuring work by: Carlene Frances, Heather Bentz and Introducing Tom Flanagan.
Through February 22

Thursday January 30
Robischon Gallery
Opening Reception for the Artists: 6 - 8 pm
Solo Exhibitions: Deborah Zlotsky, Ted Larsen and Jonathan Parker.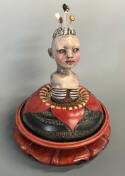 Plinth Gallery
Marie EvB Gibbons
Clay with post-fired finish
Through January 25




Rule Gallery
Caleb Hahne
Fountain, 2019
acrylic on canvas, 14x12 inches
Through February 8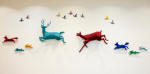 Visions West Contemporary
Rachel Denny
Migration, 2019
mixed media
View the exhibit here
Through February 15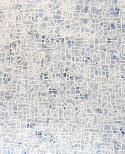 Walker Fine Art
Synesthetic Ciphers
Through February 29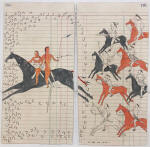 Visions West Contemporary
Ishi Glinsky
Retelling History, 2020
ink, archival, pastel, marker on paper, 30.5 x 29 inches
Through February 15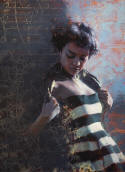 Abend Gallery
Christopher Clark
Emerging
Oil on wood panel and gold leaf
20 x 15 inches
Through January 30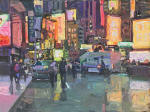 Gallery 1261 LLC
Kevin Wekbach
Times Square
Oil 18 x 24 in
Through April 13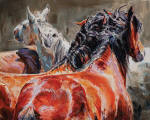 Saks Galleries Cherry Creek
Sophy Brown
Crosswise
Acrylic, 25 x 28 3/4
Through February 7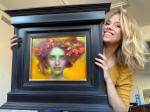 Gallery 1261 LLC
Adrienne Stein
Enchantress
Oil, 11" x 14
Through January 30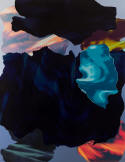 William Havu Gallery
Ryan Magyar
Untitled G
Oil on Canvas, 78 13/16 X 60 5/8 Inches
Through February 29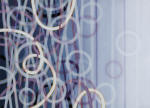 Space Gallery
Carlene Frances
Seijaku # 722
Oil on canvas, 40" X 55"
Through February 22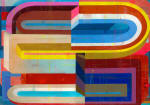 Robischon Gallery
Deborah Zlotsky
Evidence
oil on canvas, 48 x 60 inches










Member Galleries:
---
Abend Gallery
David B. Smith Gallery
David Cook Fine Art
Gallery 1261
GALLERY M
K Contemporary
Mai Wyn Fine Art
Michael Warren Contemporary
Plinth Gallery
Plus Gallery
Robischon Gallery
Rule Gallery
Saks Galleries
Sandra Phillips Gallery
Space Gallery
Tansey Contemporary
Visions West Contemporary
Walker Fine Art
William Havu Gallery
William Matthews

---