As with everyone, the art world is adjusting to our worldwide emergency. Most galleries, museum and art organizations are either temporary closing or switching to appointment only. Visit our galleries with the links provided to view available works.
---
---

Happy Holidays!

December openings:
Note: Many of the member galleries will have special instruction for visiting the exhibits. Please call ahead

Month of December:
Abend Gallery
The gallery is having 52 solo shows throughout the end of the year. View the entire show schedule here

Saks Galleries Cherry Creek
Current Works and Exhibits with gallery artists

William Matthews Gallery
Sale pricing on paintings and prints this holiday just because ...we all need something too be happy about and we want you to know that we appreciate you!

Wednesday, December 2
K Contemporary
Doug Kacena, artist and owner of the Denver-based art gallery K Contemporary, hosts Art Bound, a podcast focused on fearless and candid artist-to-artist conversations. The podcast, which launched in October of this year, is featuring the following three episodes throughout Wednesdays in December.
Episode 6, "Art in the Digital Age," with Dina Brodsky and Annie Phillips

Wednesday, December 16
K Contemporary
Episode 7, "Balancing Art and Life," with Kuzana Ogg and Monique Crine

Saturday, December 19
K Contemporary
Looking to the Possibilities of 2021 with December Exhibitions "Possibilities" encouraging art experiences through commissioned art and "As of Now III" provides insight into artists' directions in the coming year. "Possibilities" will feature a number of blank canvases with the purpose to encourage visitors to commission unique artworks purchased alongside special artist-curated experiences. Artists include Andrew Jensdotter, Daisy Patton, Jonathan Saiz and Hunt Slonem, along with other gallery artists.

"As of Now III" is a group exhibition celebrating K Contemporary's three-year anniversary, featuring works by the gallery's represented artists, giving insight into what the artists have been working on and a sneak peek into some of the new directions to come in 2021.
Through January 6
Wednesday, December 30
K Contemporary
Bonus Episode, "The Value of Art," with Hunt Slonem"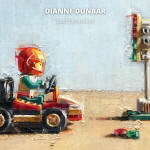 Abend Gallery
Dianne Dunbar
View the entire show schedule here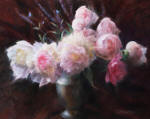 Saks Galleries Cherry Creek
Anna Rose Bain
Peonies and Purple Sage
16" x 20" Oil



William Matthews Gallery
Sale pricing on paintings and prints




K Contemporary
Shawn Huckins
Samuel Adams, 2020
oil and acrylic on canvas, 44 x 34 in
Through January 6

Member Galleries:
---
Abend Gallery
David Cook Fine Art
Gallery 1261
GALLERY M
K Contemporary
Mai Wyn Fine Art
Michael Warren Contemporary
Plinth Gallery
Plus Gallery
Robischon Gallery
Saks Galleries
Sandra Phillips Gallery
Space Gallery
Visions West Contemporary
Walker Fine Art
William Havu Gallery
William Matthews

---