Note: Many of the member galleries will have special instructions for visiting the exhibits. Please call ahead.




---

June

---


Month of June:

Saks Galleries
Gallery group show and new arrivals

GALLERY M
American Block by Alfred Eisenstaedt and other photographers



GALLERY M
Alfred Eisenstaedt
American Block


Saks Galleries
Sara Noel


Seeking Connection


60"x 60" Mixed media



Saks Galleries
Sara Noel


Seeking Connection


60"x 60" Mixed media


Saks Galleries
Marina Dieul
Petite Souris 485
4" Diameter Oil


---


Wednesday, June 2
Abend Gallery
Imprint:, Aiden Kringen

Solo Exhibition.

The show may be viewed by appointment only and online here. Within this series of paintings, I wanted to portray the "spirit" of the individual rather than the literal person behind the figure. Each piece represents the idea of a soul "visualized" as the energy they put out into the world. The essence of a person that can't be destroyed but remains even after death.



Abend Gallery
Aiden Kringen
Lumière 4, 2021
Oil on copper panel 12 x 6 in


---


Friday, June 4
Plinth Gallery
Nnew-ish, ceramic works by Jonathan Kaplan. Architecture and geometry are of significant influence in the artist's ceramic work. Understanding the concepts of Christopher Alexander's "A Pattern Language," the artist builds ceramic constructions that follow a system of patterns, a language used the building of ideas that are based on groups or sets of related "patterns." Much as architecture embodies concept, design, and structure, Jonathan's ceramic work uses patterns and is architectonically based on a unifying structural design.
Through July 31

Rule Gallery
Extended evening hours, 6-8p
Jason DeMarte, Trappings of Arcadia. Arcadia is an idyllic and pastoral vision of the landscape as an unspoiled wilderness. This image of natural perfection first gained popularity in the18th century during the rise of Romanticism, where artists, poets, and musicians sought to transport us there. Additionally, American painter Martin Johnson Heade followed his own explorations by creating romantically inspired paintings of tropical birds and fauna from Central and South America. Heade's expressions of unspoiled wilderness along with the Romantics are the inspiration for Jason DeMarte's new series Arcadia. In this series, DeMarte transports us to a lush landscape, but one where our modern consumer lifestyle has infiltrated, leading to a homogenized reality of artificial ecstasy.
Read the review: : Jason DeMarte Reimagines Paradise at Denver's Rule Gallery Deborah Ross for Southwest Contemporary. No appointment necessary / masks required
Through June 19



Plinth Gallery
Jonathan Kaplan
Trio 2
Ceramic
Through July 31


Rule Gallery
Jason DeMarte
Installation view,

Trappings of Arcadia
Through June 19

---


Wednesday, June 9
Abend Gallery
Alexandra Manukyan's first solo exhibition with the gallery. In all of my paintings, the viewer is rewarded with new worlds to explore. First, you are invited to learn the story of the figures. Their expressive postures are enhanced by beautiful outfits and jewelry, most of which were also made by myself. I combine heavy with soft, rigid with fluid to create a dramatic union of contrasts that invoke a sense of compelling wonder. The women are strong and sensual, depicting the balance of grace and power. View the exhibit



Abend Gallery
Alexandra Manukyan
Where the Winds May Take You, 2021
oil on Belgian Linen 18 x 18 in
View the exhibit


---


Friday, June 11
William Havu Gallery
Opening Reception, 5-8 pm
Beneath the Surface: Clay Johnson + Laura Wait and featuring new work by Sheryl Zacharia. Johnson began his current series of work shortly after relocating to Wyoming, and, while essentially non-objective, the paintings contain a sense of the wide open landscape of the American west. Clay currently lives and works in Laramie, Wyoming. Quoting Laura Wait, "Word forms as image are the primary focus of my art. I use words to form marks and symbols, adding layers to create history and depth of imagery. The words are often abstract and illegible, relying on our intuitive connection with symbols to help them make sense. My marks are somewhat random and often related to music, with layers of painted marks acting as layers of melody and rhythm.
Attendance limited to maintain social distancing
Through July 31



William Havu Gallery
Clay Johnson, synthesis, acrylic on panel, 60 x 72 inches
Through July 31



William Havu Gallery
Laura Wait
Snow Moon Graffiti
acrylic & mixed media on panel, 42 x 48 inches
Through July 31


William Havu Gallery
Sheryl Zacharia
On the beach, glazed ceramic, 19 x 20 1/2 x 5 inches
Through July 31


---

Saturday, June 12
Walker Fine Art
On view from 1-3 PM
Remind Me Tomorrow, Sammy Lee, solo exhibition at the Emmanuel Art Gallery. Please join the Walker Fine Art team at the gallery for a special reception with the artist. Emmanuel Art Gallery, 1205 10th St Plaza, Denver, CO 80204 Website / info Gallery hours are Wednesday-Saturday, 10 AM - 2 PM. Parking at Tivoli Parking Garage, 901 Walnut Street. Denver Post review
Through Thursday, July 15




Walker Fine Art
Sammy Lee
Arrived, 2016
Suitcases, mixed media
. Denver Post review
Through Thursday, July 15


---


GALLERY LISTINGS

---


Abend Gallery
1261 Delaware Street
Denver, CO 80204 map

303.355.0950 phone
800.288.3726 toll free

website: www.abendgallery.com

Hours: Tue-Sat 10-6, Sun 11am-4

Continuing:
The gallery is having 52 solo shows throughout the end of the year. View the entire show schedule here

Wednesday, June 2
Imprint:, Aiden Kringen Solo Exhibition. The show may be viewed by appointment only and online here. Within this series of paintings, I wanted to portray the "spirit" of the individual rather than the literal person behind the figure. Each piece represents the idea of a soul "visualized" as the energy they put out into the world. The essence of a person that can't be destroyed but remains even after death. View the exhibit


---


David B. Smith Gallery
1543 A Wazee Sgtreet
Denver, CO 80202 map
phone: 303.893.4234
fax: 877.893.4234
<![if !vml]><![endif]>
website: http://davidbsmithgallery.com
Hours: Tues-Sat 12-6, and by appointment

Exhibition to be announced


---


David Cook Fine Art
Maggie Ross, Director
1637 Wazee Street
Denver, Colorado 80202 map

Phone: 303.623.8181

Website: www.davidcookfineart.com

Hours: 10:30 - 6:00 Tuesday through Saturday and by appointment

Exhibition to be announced


---

Gallery 1261 LLC
1261 Delaware Street
Denver, CO 80204 map



phone: 303.571.1261

website: www.gallery1261.com

Hours: Tue - Sat: 12-6pm

Continuing:
A new body of work by Mikael Olson. This show may be viewed by appointment only. View the exhibit online
Through June 12


---


GALLERY M
180 Cook St, Suite 101 map
Denver, CO 80206

phone: 303-331-8400
website: www.gallerym.com


Hours: By Appointment Daily, Tue-Sat.

GALLERY M specializes in 20th century photojournalism and social documentary. LIFE photojournalists including Alfred Eisenstaedt, Bourke-White, Carl Mydans, Ralph Morse and others are always on display and available.

Continuing:
American Block by Alfred Eisenstaedt and other photographers


---


K Contemporary
Doug Kacena Co-Owner / Director
1412 Wazee St , Denver, CO 80202 map
phone: 303-590-9800
cell: 720-296-7180

website: https://kcontemporaryart.com

Hours: Tuesday ? Saturday, 12 pm ? 6 pm or by appointment

Exhibit to be announced


---

Mai Wyn Fine Art
744 Santa Fe Drive
Denver, CO, 80204 map
phone: 303-893-4182

website: www.maiwyn.com
Hours: Hours: Thursday - Saturday 11-5, Sunday 12-4. Open 1st Fridays until 10pm丨3rd Fridays until 8pm and by appointment

Exhibition to be announced


---

Michael Warren Contemporary


Mike McClung and Warren Campbell, owners


760 Santa Fe Drive
Denver, CO 80204 map
gallery: 303-635-6255
cell:

303-667-2447

website: www.michaelwarrencontemporary.com

Hours: Tues-Sat 11am-6 pm or by appointment

Spring 2021
Online Programming 24/7


---


Plinth Gallery
Owner: Jonathan Kaplan
3520 Brighton Blvd
Denver, Colorado 80216 map
phone: 303-295-0717

website: www.plinthgallery.com

Hours: Thursday -Saturday, 12pm-5pm, and other times by appointment

Friday, June 4
Nnew-ish, ceramic works by Jonathan Kaplan. Architecture and geometry are of significant influence in the artist's ceramic work. Understanding the concepts of Christopher Alexander's "A Pattern Language," the artist builds ceramic constructions that follow a system of patterns, a language used the building of ideas that are based on groups or sets of related "patterns." Much as architecture embodies concept, design, and structure, Jonathan's ceramic work uses patterns and is architectonically based on a unifying structural design.
Through July 31


---

Plus Gallery
Owner: Ivar Zeile
Private Dealer



website: www.plusgallery.com

Exhibition to be announced

---

Robischon Gallery
1740 Wazee St.
Denver, CO. 80202 Map
phone: 303.298.7788
fax: 303.298.7799
<![if !vml]>

<![endif]>
web: www.robischongallery.com

Hours: Tuesday - Saturday 11am to 6pm Mondays
by appointment. Adjacent Free Parking until 6pm

Exhibition to be announced

---

Rule Gallery
808 Santa Fe Drive
Denver, CO 80204 Map
phone: 303-800-6776
<![if !vml]>

<![endif]> info@rulegallery.com
web: www.rulegallery.com

Friday, June 4
Extended evening hours, 6-8p
Jason DeMarte, Trappings of Arcadia. Arcadia is an idyllic and pastoral vision of the landscape as an unspoiled wilderness. This image of natural perfection first gained popularity in the18th century during the rise of Romanticism, where artists, poets, and musicians sought to transport us there. Additionally, American painter Martin Johnson Heade followed his own explorations by creating romantically inspired paintings of tropical birds and fauna from Central and South America. Heade's expressions of unspoiled wilderness along with the Romantics are the inspiration for Jason DeMarte's new series Arcadia. In this series, DeMarte transports us to a lush landscape, but one where our modern consumer lifestyle has infiltrated, leading to a homogenized reality of artificial ecstasy.
Read the Review: Jason DeMarte Reimagines Paradise at Denver's Rule Gallery Deborah Ross for Southwest Contemporary. No appointment necessary / masks required
Through June 19

---

Saks Galleries Cherry Creek
Mikkel & Catherine Saks, owners
3019 East Second Ave
Denver, CO 80206 map
phone: 303-333-4144



website: www.saksgalleries.com

Hours: Tues-Friday 10am-5pm, Saturday 10am - 4pm and by appointment. Exhibitions year- round.
view the Saks Galleries Cherry Creek videos

Continuing:
Current works and exhibits with gallery artists

Continuing:
The McKenney-Hall Indian Gallery.
Thomas McKenney was appointed Superintendent of Indian Affairs in 1916 by President James Madison. He championed Native American causes for the next several decades at a time when tribal culture was often on a collision course with land-hungry whites and the U.S. Government. McKenney worked tirelessly on his Indian Gallery, a collection of artifacts and portraits of the visiting Indians by the famous painter Charles Bird King. However, in 1830, McKenney was dismissed by President Jackson -- they had quarreled about the removal of the Cherokee from their homeland. McKinley had also battled with a Congressional committee investigating his expenditure of $3,100 for the Indian portraits. Therefore, it was on his own that he launched a project to publish a series of large portfolios with hand-colored lithographs made after King's original paintings. More information
---

Sandra Phillips Gallery
Gallery Owner: Sandra Phillips
47 W. 11th Avenue, Denver. Colorado 80204 map
phone: 303 931-2991



website: www.thesandraphillipsgallery.com

Hours: Tues. - Sat. 12:30 - 5 Sun. and evenings available by appointment

Exhibition to be announced

---

Space Gallery
765 Santa Fe Drive Map
Denver, 80204
phone: 720-904-1088



website: www.spacegallery.org
Hours: Wed-Sat 1pm-6pm or by appointment

Continuing:
20th Anniversary Exhibition Featuring Work By: Patricia Aaron, Mile Marker, Sue Oehme, and Jeff Glode Wise. Due to the current restrictions our capacity is limited to 100 people. RSVP for one of our viewing times here today!
Through June 5

---

Tansey Contemporary
1743 Wazee Street Suite 150
Denver. 80203 map
phone: 720-596-4243



website: www.tanseycontemporary.com
Hours: Tues-Saturday 11am - 5pm

Exhibition to be announced

---

Visions West Contemporary
Director: Nikki Todd
2605 Walnut St.
Denver, CO 80205 map
phone: 303.292.0909



website: www.visionswestgallery.com
hours: Tuesday-Saturday 10-6 pm or by appointment

Continuing:
Inner World - Outer World, a group exhibition featuring the work of Dana Sherwood, Humberto Ramirez, Anne Siems, Robin Whiteman, Adonna Khare, Julie Buffalohead, and Casey McGlynn. Is our inner world dependent on our outer world? How do societal constructs enter our inner world? The artist in Inner World - Outer World explore these constructs in their work. There are two modes of association of ideas: inner association, based on the habits of the inner world of our thoughts, dreams and outer association, based on the habits of the universe. These artists lay open their inner world through their art. Exposing the viewer to the deepest thought, emotions, and dreams, while at the same time making commentary on the outer world.
Through June 5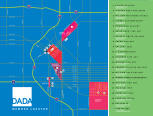 DADA Members map
click to enlarge

printable version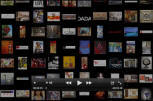 DADA video on
YouTube
or view the video here
More info / Continuing
1
Gallery Calendar:
Continuing exhibits:
June


DADA Members Map
Member Galleries:
---
Abend Gallery
David Cook Fine Art
Gallery 1261
GALLERY M
K Contemporary
Mai Wyn Fine Art
Michael Warren Contemporary
Plinth Gallery
Plus Gallery
Robischon Gallery
Rule Gallery
Saks Galleries
Sandra Phillips Gallery
Space Gallery
Visions West Contemporary
Walker Fine Art
William Havu Gallery
William Matthews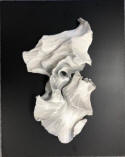 Walker Fine Art
Barbara Sorenson
Ionian Ripples Will
Through July 10




Walker Fine Art
Lee Heekin
Through July 10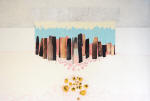 Walker Fine Art
Brigan Gresh
Through July 10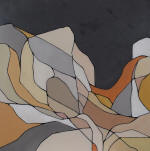 Walker Fine Art
Melana Bontrager
Intuition
Ink and acrylic on wood panel,
20 x 20 inches
Through July 10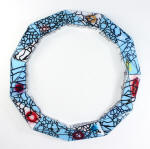 Walker Fine Art
Jonathan Hils
Protein
Laser augmented acrylic, 3d printed plastic, 72 x 6
Through July 10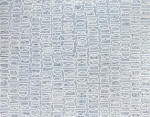 Walker Fine Art
Blair Vaughn-Gruler
What Lies Beneath
Sharpie and oil paint on canvas
Through July 10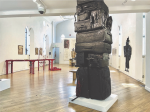 Walker Fine Art
Sammy Lee
Through July 15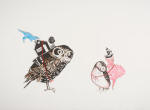 Visions West Contemporary
Julie Buffahohead
Piggy Back
lithograph with handcoloring, variable edition of 3, 22 x 30 inches
Through June 5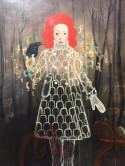 Visions West Contemporary
Anne Seims
Crow Hand
acrylic on panel, 48 x 36 inches
Through June 5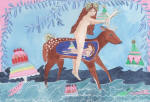 Visions West Contemporary
Dana Sherwood
Inside the Belly of the Stag (two women), 2020 Watercolor on paper.
7 x 10 in
Through June 5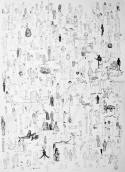 Visions West Contemporary


Humberto Ramirez


Cracked Pot
graphite on Paper, 39 x 27 inches
Through June 5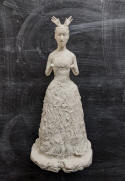 Visions West Contemporary
Robin Whiteman
Messenger
porcelain, 14 x 5.5 x 5 inches
Through June 5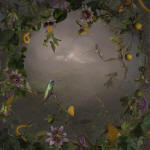 Rule Gallery
Jason DeMarte
Passion Plague, 2021
Photo assemblage / pigmented ink print, 40 x 40 in., ed. 4*
Through June 19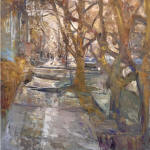 Gallery 1261
Mikael Olson
Amber Light, 2021
Oil on Canvas 48 x 48 in
View the exhibit online
Through June 12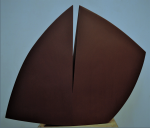 William Havu Gallery
Steve Murphy
What Could Go Wrong?
Painted wood, 29 1/2 x 24 x 3 3/4 inches
Through June 5




William Havu Gallery
John Gibson
Carmel
Oil on panel, 27 x 128 inches
Through June 5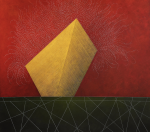 William Havu Gallery
Richard Carter
Vessel
Acrylic on panel, 48 x 48 inches
Through June 5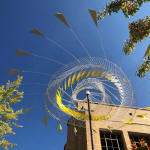 Space Gallery
Jeff Glode Wise
Waterbug,Spinning
Sculpture, welded steel and powder coated finish, 18'x18'
Through June 5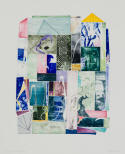 Space Gallery
Sue Oehme
Peek On The Other Side 9, 2020
Through June 5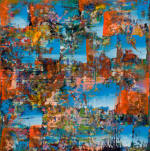 Space Gallery
Patricia Aaron
Nothing but Blue Skies Encaustic and mixed media on panel, 40"X40"
Through June 5
---

Walker Fine Art
The Prado Building, 300 West 11th Avenue (at Cherokee)
Denver, CO 80204 In the Golden Triangle Map
phone: 303.355.8955



website: www.walkerfineart.com
hours: Tues-Sat 11am-5 pm or by appointment

Explore all the gallery exhibits and view informative videos

Continuing:
Tension and Release, featuring Featuring: Jonathan Hils, Lee Heekin, Blair Vaughn-Gruler, Melana Bontrager, Brigan Gresh and Barbara Sorenson. The conflict of tension and release is at the heart of the creative process; the interplay of these opposing elements adds intrigue and energy to the works of art. The six artist's techniques in TENSION & RELEASE vary in medium and style, but synonymously address this idea of tension through natural, digital, mental and emotional realms. In their execution of finding balance between contrasting forces, we are presented with fragmented, collage-like compositions, inspired by the repetition of form and multiplicity of iterations

Saturday, June 12

On view from 1-3 PM
Remind Me Tomorrow, Sammy Lee, solo exhibition at the Emmanuel Art Gallery. Please join the Walker Fine Art team at the gallery for a special reception with the artist. Emmanuel Art Gallery, 1205 10th St Plaza, Denver, CO 80204 Website / info Gallery hours are Wednesday-Saturday, 10 AM - 2 PM. Parking at Tivoli Parking Garage, 901 Walnut Street. Denver Post review
Through Thursday, July 15

Continuing video links:
Walker Fine Art is launching a new video series, Collector - Artist Dialogue, featuring a conversation between a collector and an artist who share personal thoughts and feelings about one piece of art. Beginning this series is Gallery Manager, Libby Garon, who speaks to her deep connection with painting, Blush Nebula by Ana Zanic. Ana responds to Libby with her inspiration behind the painting. Click the links to watch this video and more Instagram , or catch all our videos on YouTube or Facebook.

---

William Havu Gallery
1040 Cherokee Map
Denver, CO. 80204
phone: 303.893.2360



website: www.williamhavugallery.com

Hours: Tue - Fri 10-6 PM, Sat 11-5 PM, Sun and Mon by appointment only
Voted Westword's best gallery for contemporary art of the region, 2017

Note: Due to the virus safe recommendations, the front door will be locked at all times. Please knock (or if necessary) call to let us know you are here. Appointments are strongly encouraged. Please call or email us ahead of time.

Continuing:
Solo exhibition by renowned painter, John Gibson. View Gibson's studio tour. Presented concurrently in the main gallery will be select works by Texas sculptor, Steve Murphy. On the mezzanine will be Aspen, CO based painter, Richard Carter's Erratic Series.
Through June 5

Friday, June 11
Opening Reception, 5-8 pm
Beneath the Surface: Clay Johnson + Laura Wait and featuring new work by Sheryl Zacharia. Johnson began his current series of work shortly after relocating to Wyoming, and, while essentially non-objective, the paintings contain a sense of the wide open landscape of the American west. Clay currently lives and works in Laramie, Wyoming. Quoting Laura Wait, "Word forms as image are the primary focus of my art. I use words to form marks and symbols, adding layers to create history and depth of imagery. The words are often abstract and illegible, relying on our intuitive connection with symbols to help them make sense. My marks are somewhat random and often related to music, with layers of painted marks acting as layers of melody and rhythm.
Attendance limited to maintain social distancing
Through July 31

---

William Matthews Gallery
Owner: William Matthews
Great Basin Studio
2540 Walnut St,
Denver, CO 80205 map
phone: 303-534-1300




Hours: Tuesday & Thursday 10 am - 5 pm or by appointment
website: williammatthewsstudio.com



Exhibition to be announced

---
June