March

---


Thursday, March 1
Space Gallery
Opening Reception: st 5-8pm
Informed - Print As An Influence, featuring New Work By: Monroe Hodder, Connie Saddlemire, Sue Oehme, Pattie Lee Becker, Diane Cionn, Wendy Kowynia, Taiko Chandler, and Patricia Aaron.In this exhibit we look at eight artists who use printmaking as a conduit to their work in other mediums; painting, sculpture and installation. Is printmaking the informer in this process of transitioning between two mediums or is it being informed by the other disciplines that these artists use in their work? Each artist will present their print work along side work they do in other mediums so you can decide.
Through April 7





Space Gallery
Sue Oehme
In Out, Up Down 12
Mixed media Monoprint,,
31 1/2" X 42"
Through April 7

---


Friday, March 2
First Friday Openings at selected galleries

Visions West Contemporary
Opening Reception, 6-8 pm
Theodore Waddell's depictions of the vast landscape, horses, and cattle are not typical of most Western art due to the influence of the abstract expressionist movement on his practice. Home Pastures will include the monumental painting Big Sky Angus as well as works on paper, oil paintings, and various prints spanning the past 30 years.
Through March 31

Goodwin Fine Art
Opening Reception, 6 – 8 pm
Ashley Eliza Williams, Anthropocene and Blanca Guerra-Echeverria, The Cyclical Glow. Two celebrated CU Boulder alumna probe the natural wonder and unnatural forces at play in the world today.Williams' geologic paintings have taken the form and presence of naturalistic phenomena. This latest chapter in her ongoing Journal of Experimental Geology shifts her perspective to representing rocks as unnatural artifacts floating within a state of ecological reverie. Echeverria's ceramic sculptures probe dysfunctional genetics and the cultural expectations of family reproduction. Her biologically-infused works suggest stages in the development of the human embryo and a natural world out of balance. Her sculptures allude to joyous hopes and deep fears surrounding reproduction and child bearing.
Through April 14




Visions West Contemporary
Theodore Waddell
Big Sky Angus, 2017
Oil and Encaustic on Canvas
120" x 216"
Through March 31


Goodwin Fine Art
Ashley Eliza Williams, Resonant, 2018, oil on panel, 40 x 30 in.
Through April 14


Goodwin Fine Art
Blance Guerra-Echeverria, Unveiled Weep, 2016, ceramic, 7 x 4 x 2 in
Through April 14


---


Friday, March 9
William Havu Gallery
Opening Reception, 6 - 9 pm
The Modern West, an exhibition by husband and wife painters Tracy Felix & Sushe Felix. Being introduced in this show will be Colorado sculptor, Andrew Libertone. Featured on the mezzanine for Mo'Print | Month of Printmaking Denver, will be works by three late artists Dale Chisman, Werner Drewes and Robert Ecker.
Through April 21

Michael Warren Contemporary
Opening Reception with artist discussion, 6-8pm
Whispers, new works by Eden Keil
Through March 31


William Havu Gallery
Tracy Felix
Spanish Peaks
oil on panel, 48" x 60".
Through April 21


William Havu Gallery
Sushe Felix
Revenge
acrylic on panel, 36" x 60"
Through April 21


Michael Warren Contemporary
Eden Keil
Through March 31



William Havu Gallery
Andrew Libertone
Third Degree
powder coated steel, 93" x 28" x 22"
Through April 21


William Havu Gallery
Dale Chisman
Untitled #15
1997, monotype, 21" x 20"
Through April 21


---


Saturday, March 10
Abend Gallery
Artist's reception, 6-9pm
A solo exhibition from the fantastic Lindsey Kustusch. This body of work showcases her immeasurable talent and ability to depict both the city and the natural world, this time focusing on places in Colorado. The viewer can expect to see some of their favorite local places and spaces in Kustusch's signature style, beautifully rendered landscapes that highlight nature's beauty and the air of grit you feel in the city.
view the exhibit
Through March 31

Gallery 1261
Opening Reception, 6-9pm
Beyond the Object: Dan, Danny, and John McCaw. All three artists share a studio space in Torrance, CA and this show can be seen as an extension of that practice. The willingness to push boundaries and ideas is cultivated by working in a shared environment where there is overlap (though not duplication) in theory, philosophy and intention. Their objective is to (collectively and individually) examine, contemplate and direct a fresh look at contemporary issues such as: the relationship between art and reality, memory and fantasy, symbols and anthropology, existential ideas and human psychology. view the exhibit
Through March 31



Abend Gallery
Lindsey Kustusch
A Walk in the Rain Oil, 12 x 12"
Through March 31


Gallery 1261
Dan McCaw
Figure at Table
Oil 36 x 24 in.
Through March 31


Gallery 1261
Danny McCaw
Pattern Rug
Oil 40 x 40 in
Through March 31


Gallery 1261
John McCaw
Sundown
Mixed media 16 x 16 in.
Through March 31

---


Wednesday, March 14
Gallery 1261
Opening Reception: March 14th, 6:30 - 8:30pm
at the Sugarcube building at 1555 Blake .map
You Are Here: Gregory Block Solo Exhibition . Modern humans are pretty good at getting from point A to point B, especially with our phones to tell us where to go and how to get there. But we are here. Where's that? Sometimes it doesn't hurt to get the bigger picture; to step back and look at things in context. This series of maps, constructed from aluminum cans and carpet tacks, firmly anchors the viewer in the universe, the Milky Way Galaxy, the solar system, and on earth, and hones in on our very real location amid the hustle and bustle of everyday life. It's a tourist guide, an explorer's tool, an evacuation plan; a study of civil engineering, geography, astrophysics and the boundaries of human intelligence. But more than anything, it's a reminder that regardless of where we're going or where we're coming from, we are always here. On display daily at the SugarCube Building at 1555 Blake St. M-F: 7:30 am – 10:00 pm Saturday: 9:00 am – 10:00 pm Sunday: 9:00 am – 6:00 pm
Through May 13



Gallery 1261
Gregory Block
Through May 13


Gallery 1261
Gregory Block
Through May 13

---


Thursday, March 15
Concurrent Solo Exhibitions with artists Edward Burtynsky: Photographs; Elena Dorfman: Transmutations Photographs and Textiles; Chuck Forsman: Hard Seasons, Paintings and Photographs; and Karen Kitchel: Austerity Measures Paintings.

Through May 5



Robischon Gallery
Chuck Forsman
Strange Land (detail)
oil on panel 54 ½ x 86 ½ in.

Through May 5


Robischon Gallery
Elena Dorfman
Transmutation 3 (Gold Dome)
C-print with mixed media, 22-carat gold and palladium leaf 87 x 58 in..

Through May 5




Robischon Gallery
Karen Kitchel
Terra Incognita #2
Oil on panel 62 x 22 in.
Through May 5


Robischon Gallery
Edward Burtynsky
Mount Edziza Provincial Park #1, Northern British Columbia, Canada
C-print 48 x 64 in.
Through May 5


---


Friday March 16

Third Friday Openings at selected galleries

Walker Fine Art
Opening reception, 5-9 pm
Vantage Points, featuring: Kevin Hoth, Aaron Morgan, Brown Norman, Epp Lee Heekin, Katie Kalkstein, and Elaine Coombs. This exhibit offers viewers an opportunity to reconsider their own point of view through artworks that combine invented environments, the natural world, and the symbolism of everyday of objects. These artists present works from a personal perspective, allowing viewers to transform the meanings from their unique vantage point.
Through Saturday, May 5

Sandra Phillips Gallery
Artist Reception , 6 – 8 pm
Counterpoint, featuring artists Anna Kaye, Irene Delka McCray, David Griffin, and Kate Woodliff O'Donnell. Counterpoint will feature works rich in symbolism and metaphor including referential abstraction to realism.
Through May 4


Walker Fine Art
Brown Norman
Passage 5
32 x 48 inches
Through: Saturday, May 5


Walker Fine Art
Elaine Coombs
Through: Saturday, May 5


Walker Fine Art
Kevin Hoth
Through: Saturday, May 5


Sandra Phillips Gallery
Irene Delka McCray
oil on canvas, 62 x 52 inches
Through May 4




Walker Fine Art
Katie Kalkstein
One Breath Away
Photo Encaustic, 40 x 30 inches
Through: Saturday, May 5


Walker Fine Art
Epp Lee Heekin
Sipapu
detail
Through: Saturday, May 5


---


Thursday, March 29
William Matthews Gallery
Opening reception, 5 - 8pm
William Matthews Field Studies and Small Paintings, a show comprised entirely of field-sketched and small studio watercolors, at his RiNo Arts District Studio in downtown Denver. In this view of selected, mostly un-displayed works from a number of Matthews' many travels, visitors will gain a rare glimpse inside the creative process of one of the West's most admired artists. Previous shows have examined India, China, the British Isles, Egypt, Italy, and countless points across the United States. In 2014, Matthews was the subject of a documentary, Drawn to Paint, focusing on his Western watercolors and the cultural shifts they depict and his creative process in capturing them. The same year, the Denver Art Museum staged a 6-month one-man retrospective of his watercolors, Trespassing, in its Hamilton Wing.
Through May 10



William Matthews Gallery
William Matthews
Through May 10

---

April

---


Friday, April 6
Visions West Contemporary
Opening Reception, 6-8pm
Crystal Morey Exhibition and Upcoming: New Works by Nine Francois

Plus Gallery
Opening Reception, 6-9pm at ATC DEN
In a time when conflict and contradiction are digitally-enhanced experiences for all to navigate, is it possible to genuinely put ourselves in another's shoes? Chinese born artist Xi Zhang has been pursuing this question across "Metallic Leaf Garden," his most compassionate and extensive series of artworks to date. Plus Gallery, in conjunction with ATC DEN, bring several of the artist's recent large-scale paintings together in Denver's RiNo District for the exhibition "Imagine," a breathtaking, emotionally charged assemblage of images presented from Zhang's distinct cultural vantage-point. more information

ATC DEN is located at 3420 Larimer Street, Denver, CO 80205. map
Through June 2



Visions West Contemporary
Nine Francois
Through May 5


Visions West Contemporary
Crystal Morey
Through May 5




Plus Gallery
Xi Zhang
The Flags 2017
acrylic on canvas 60 x 72 inches
Through June 2


Plus Gallery
Xi Zhang
Dung Beetle II 2017
acrylic on canvas 58 x 72 inches
Through June 2

---


Saturday, April 7
K Contemporary
Suchitra Mattai, Sweet Asylum
Through Apr 28



K Contemporary
Suchitra Mattai
Culture Shock
Acrylic, Vintage Needlepoint, Vintage Wallpaper, Vinyl Fabric and Vintage Wooden Rod
102 x 67 in
Through April 28




---


GALLERY LISTINGS

---


Abend Gallery
Note our new address
1412 Wazee Street, Denver, CO 80202 Map

303.355.0950 phone
800.288.3726 toll free

website: www.abendgallery.com

Hours: Tue-Sat 10-6, Sun 11am-4

Continuing:
Perspectives, an exhibition featuring five of the galleries leading landscape and cityscape artists. Bruce A. Gomez, Deb Komitor, Sandra Pratt, David Shingler, and Clyde Steadman all come together to showcase their unique perspectives on the environments we inhabit. View the exhibit
Through March 3

Saturday, March 10
Artist's reception, 6-9pm
A solo exhibition from the fantastic Lindsey Kustusch. This body of work showcases her immeasurable talent and ability to depict both the city and the natural world, this time focusing on places in Colorado. The viewer can expect to see some of their favorite local places and spaces in Kustusch's signature style, beautifully rendered landscapes that highlight nature's beauty and the air of grit you feel in the city.
view the exhibit
Through March 31

---


David B. Smith Gallery
1543 A Wazee Street
Denver, CO 80202 map
phone: 303.893.4234
fax: 877.893.4234
<![if !vml]><![endif]>
website: http://davidbsmithgallery.com
Hours: Tues-Sat 12-6, and by appointment

David B. Smith Gallery is Denver's venue for compelling contemporary art. Since its founding in 2007, the gallery has been committed to presenting intelligent and culturally relevant exhibitions featuring work from some of today's most dynamic artists with growing international reputations. Through participation in leading art fairs and extensive media coverage, David Smith has cultivated a strong regional, national and international collector audience. In August 2008, The New York Times hailed the gallery as offering "an exciting contrast of cutting edge works." In addition to its curatorial program, David B. Smith maintains an active publishing division, Limited Addiction, which produces limited edition artist prints and monographs.

Exhibit to be announced




---


David Cook Fine Art
Maggie Ross, Director
1637 Wazee Street
Denver, Colorado 80202 map

Phone: 303.623.8181

Website: www.davidcookfineart.com

Hours: 10:30 - 6:00 Tuesday through Saturday and by appointment

Exhibition to be announced


---

Gallery 1261 LLC
note our new address:
1412 Wazee Street
Denver, CO 80202
map

phone: 303.571.1261

website: www.gallery1261.com

Hours: Tue - Sat: 12-6pm

Saturday, March 10
Opening Reception, 6-9pm
Beyond the Object: Dan, Danny, and John McCaw. All three artists share a studio space in Torrance, CA and this show can be seen as an extension of that practice. The willingness to push boundaries and ideas is cultivated by working in a shared environment where there is overlap (though not duplication) in theory, philosophy and intention. Their objective is to (collectively and individually) examine, contemplate and direct a fresh look at contemporary issues such as: the relationship between art and reality, memory and fantasy, symbols and anthropology, existential ideas and human psychology. view the exhibit
Through March 31

Wednesday, March 14
Opening Reception: March 14th, 6:30 - 8:30pm
at the Sugarcube building at 1555 Blake .map
You Are Here: Gregory Block Solo Exhibition . Modern humans are pretty good at getting from point A to point B, especially with our phones to tell us where to go and how to get there. But we are here. Where's that? Sometimes it doesn't hurt to get the bigger picture; to step back and look at things in context. This series of maps, constructed from aluminum cans and carpet tacks, firmly anchors the viewer in the universe, the Milky Way Galaxy, the solar system, and on earth, and hones in on our very real location amid the hustle and bustle of everyday life. It's a tourist guide, an explorer's tool, an evacuation plan; a study of civil engineering, geography, astrophysics and the boundaries of human intelligence. But more than anything, it's a reminder that regardless of where we're going or where we're coming from, we are always here. On display daily at the SugarCube Building at 1555 Blake St. M-F: 7:30 am – 10:00 pm Saturday: 9:00 am – 10:00 pm Sunday: 9:00 am – 6:00 pm
Through May 13


---


GALLERY M
180 Cook St, Suite 101 map
Denver, CO 80206

phone: 303-331-8400
website: www.gallerym.com


Hours: By Appointment Daily, Tue-Sat.

GALLERY M specializes in 20th century photojournalism and social documentary. LIFE photojournalists including Alfred Eisenstaedt, Bourke-White, Carl Mydans, Ralph Morse and others are always on display and available

Exhibition to be announced


---


Goodwin Fine Art
Tine Goodwin, Director/Owner
1255 Delaware Street Map
Denver CO 80204
phone: 303.573.1255

website: www.goodwinfineart.com


Hours: Tuesday - Friday 11-6, Saturday 11-5


Friday March 2
Opening Reception, 6 – 8 pm
Ashley Eliza Williams, Anthropocene and Blanca Guerra-Echeverria, The Cyclical Glow. Two celebrated CU Boulder alumna probe the natural wonder and unnatural forces at play in the world today. For several years, Williams' geologic paintings have taken the form and presence of naturalistic phenomena. This latest chapter in her ongoing Journal of Experimental Geology shifts her perspective to representing rocks as unnatural artifacts floating within a state of ecological reverie. Echeverria's ceramic sculptures probe dysfunctional genetics and the cultural expectations of family reproduction. Her biologically-infused works suggest stages in the development of the human embryo and a natural world out of balance. Her sculptures allude to joyous hopes and deep fears surrounding reproduction and child bearing.
Through April 14

Ashley Eliza Williams, Resonant, 2018, oil on panel, 40 x 30 in. Blance Guerra-Echeverria, Unveiled Weep, 2016, ceramic, 7 x 4 x 2 in. PDF – Press Release


---


K Contemporary
Doug Kacena Co-Owner / Director
1412 Wazee St , Denver, CO 80202 map
phone: 303-590-9800
cell: 720-296-7180

website: https://kcontemporaryart.com

Hours: Tuesday – Saturday, 12 pm – 6 pm or by appointment

Saturday, February 3
Kevin Sloan - The Wanderer's Garden
view the exhibit
Through March 3

Saturday, April 7
Suchitra Mattai, Sweet Asylum
Through April 28


---

Mai Wyn Fine Art
744 Santa Fe Drive
Denver, CO, 80204 map
phone: 303-893-4182

website: www.maiwyn.com
Hours: Hours: Thursday - Saturday 11-5, Sunday 12-4. Open 1st Fridays until 10pm丨3rd Fridays until 8pm and by appointment

Exhibition to be announced


---


Michael Warren Contemporary
Mike McClung and Warren Campbell, owners
760 Santa Fe Drive
Denver, CO 80204 map
gallery: 303-635-6255
cell: 303-667-2447

website: www.michaelwarrencontemporary.com

Hours: Tues-Sat 11am-6 pm or by appointment



Friday, March 9
Opening Reception with artist discussion, 6-8pm
Whispers, new works by Eden Keil

Friday, March 16
Third Friday Art Reception, 6-8pm


---


Plinth Gallery
Owner: Jonathan Kaplan
3520 Brighton Blvd
Denver, Colorado 80216 map
phone: 303-295-0717

website: www.plinthgallery.com

Hours: Thursday -Saturday, 12pm-5pm, and other times by appointment

Exhibition to be announced

---

Plus Gallery
Owner: Ivar Zeile
Private Dealer



website: www.plusgallery.com

Friday, April 6
Opening Reception, 6-9pm at ATC DEN
In a time when conflict and contradiction are digitally-enhanced experiences for all to navigate, is it possible to genuinely put ourselves in another's shoes? Chinese born artist Xi Zhang has been pursuing this question across "Metallic Leaf Garden," his most compassionate and extensive series of artworks to date. Plus Gallery, in conjunction with ATC DEN, bring several of the artist's recent large-scale paintings together in Denver's RiNo District for the exhibition "Imagine," a breathtaking, emotionally charged assemblage of images presented from Zhang's distinct cultural vantage-point. The exhibition is Zhang's second solo in the United States in 2018, coming on the heels of his New York City debut with the venerable Marc Straus Gallery, where Zhang served as a resident artist in 2016. ATC DEN is located at 3420 Larimer Street, Denver, CO 80205. map
Through June 2
---

Robischon Gallery
1740 Wazee St.
Denver, CO. 80202 Map
phone: 303.298.7788
fax: 303.298.7799
<![if !vml]>

<![endif]>
web: www.robischongallery.com

Hours: Tuesday - Saturday 11am to 6pm Mondays
by appointment. Adjacent Free Parking until 6pm

Continuing:
Concurrent Solo Exhibitions: Tom Judd, Disruption; Jerry Kunkel, RECON TEXT; Terry Maker, Point Blank;
Jim Sanborn, Meridian and Edie Winograde, Place and Time: Reenactment Pageant. Robischon Gallery is pleased to present a multi-part, thought-provoking series featuring five solo exhibitions by artists with a pointed, yet humorous mix of imagery intended to spotlight a range of historical and modern-day cultural controversies, the five distinctive artists on view stir the dialogue in the current American political scene. With imagination and wide-ranging subject matter – from the American founding fathers and Manifest Destiny to the overt contradictions and clash of cultures, both historic and pop, to the hot button topics of the day such as gun control and the environment – the large and small-scale paintings, sculptures and photography presented, as well as specific installation works, invite investigation in unexpected and thoroughly engaging ways.
Through March 3

Thursday, March 15
Opening Reception, 6 – 8 pm
Concurrent Solo Exhibitions with artists Edward Burtynsky: Photographs; Elena Dorfman: Transmutations Photographs and Textiles; Chuck Forsman: Hard Seasons, Paintings and Photographs; and Karen Kitchel: Austerity Measures Paintings.
Through May 5

---

Rule Gallery
Valerie Santerli, Owner/Director
Rachel Beitz, Owner/CFO
530 Santa Fe Dr,
Denver CO
and
204 E San Antonio St,
Marfa TX

phone: 303-800-6776



website: https://rulegallery.com

Denver hours: Tues-Friday 12-6pm, Saturday 12-5pm and by appointment

Continuing:
In Denver: Wilma Fiori, Works on Paper
Through March 3

Continuing:
In Marfa, TX: Through Lines with artists Joseph Coniff, Linda Herritt,
Matthew Larson, Eduardo Portillo,
Zach Reini, Bridget Riley
Through April 8

---

Saks Galleries Cherry Creek
Mikkel & Catherine Saks, owners
3019 East Second Ave
Denver, CO 80206 map
phone: 303-333-4144



website: www.saksgalleries.com

Hours: Tues-Friday 10am-5pm, Saturday 10am - 4pm and by appointment. Exhibitions year- round
view the Saks Galleries Cherry Creek videos

Continuing:
Doug Dawson is having a retrospective at the Art Student's League Denver February 16 - March 23 and in conjunction with that show the gallery is featuring him this month. Also featuring new work by Cheryl St. John

Continuing:
The McKenney-Hall Indian Gallery.
Thomas McKenney was appointed Superintendent of Indian Affairs in 1916 by President James Madison. He championed Native American causes for the next several decades at a time when tribal culture was often on a collision course with land-hungry whites and the U.S. Government.McKinley worked tirelessly on his Indian Gallery, a collection of artifacts and portraits of the visiting Indians by the famous painter Charles Bird King. However, in 1830, McKenney was dismissed by President Jackson -- they had quarreled about the removal of the Cherokee from their homeland. McKinley had also battled with a Congressional committee investigating his expenditure of $3,100 for the Indian portraits. Therefore, it was on his own that he launched a project to publish a series of large portfolios with hand-colored lithographs made after King's original paintings. More information
---

Sandra Phillips Gallery
Gallery Owner: Sandra Phillips
47 W. 11th Avenue, Denver. Colorado 80204 map
phone: 303 931-2991



website: www.thesandraphillipsgallery.com

Hours: Tues. - Sat. 12:30 - 5 Sun. and evenings available by appointment

Friday, March 16
Artist Reception , 6 – 8 pm
Counterpoint, featuring artists Anna Kaye, Irene Delka McCray, David Griffin, and Kate Woodliff O'Donnell. Counterpoint will feature works rich in symbolism and metaphor including referential abstraction to realism.
Through May 4
---

Space Gallery
765 Santa Fe Drive Map
Denver, 80204
phone: 720-904-1088



website: www.spacegallery.org
Hours: Wed-Sat 1pm-6pm or by appointment

Thursday, March 1
Opening Reception: st 5-8pm


Informed - Print As An Influence, featuring New Work By: Monroe Hodder, Connie Saddlemire, Sue Oehme, Pattie Lee Becker, Diane Cionn, Wendy Kowynia, Taiko Chandler, and Patricia Aaron.In this exhibit we look at eight artists who use printmaking as a conduit to their work in other mediums; painting, sculpture and installation. Is printmaking the informer in this process of transitioning between two mediums or is it being informed by the other disciplines that these artists use in their work? Each artist will present their print work along side work they do in other mediums so you can decide.
Through April 7

---

Tansey Contemporary
1743 Wazee Street Suite 150
Denver. 80203 map
phone: 720-596-4243



website: www.tanseycontemporary.com
Hours: Tues-Saturday 11am - 5pm
Continuing:
Euphotic, solo exhibition by Courtney M. Leonard. The work in this exhibition represents Leonard's reflections on the Euphotic Zone as a place where fishing communities, like the Shinnecock, lived in harmonious relationship to the natural resources for generations, through local harvesting and subsistence. The works are inspired both by memories from childhood and adult experiences traveling to water communities around the world, following and interviewing people who live and work in these communities
View the exhibit
Through March 2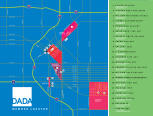 DADA Members map
click to enlarge

printable version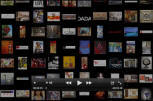 DADA video on
YouTube
or view the video here
More info / Continuing
1
Gallery Calendar:
March April

DADA Members Map
Member Galleries:
---
Abend Gallery
David Cook Fine Art
Gallery 1261
GALLERY M
Goodwin Fine Art
William Havu Gallery
K Contemporary
Mai Wyn Fine Art
William Matthews
Michael Warren
Contemporary
Sandra Phillips Gallery
Plinth Gallery
Plus Gallery
Robischon Gallery
Rule Gallery
Saks Galleries
David B. Smith Gallery
Space Gallery
Tansey Contemporary
Visions West Gallery
Walker Fine Art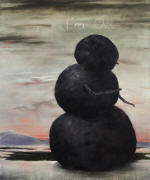 K Contemporary
Kevin Sloan
Saint Snow
Acrylic on canvas, 72 x 60
view the exhibit
Through March 3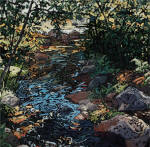 Abend Gallery
Deb Kmitor
Autumn Rhapsody
Oil on panel 42 x 42 in
View the exhibit
Through March 3



Abend Gallery
Sandra Pratt
Alley
Oil 36 x 24 in
View the exhibit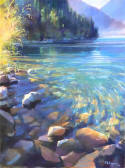 Abend Gallery
Bruce Gomez
Lake Crescent with Doc
Pastel 30 x 22 in
View the exhibit
Through March 3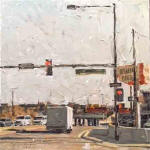 Abend Gallery
Clyde Steadman
Deliverance
oil on panel 24 x 24 in
View the exhibit
Through March 3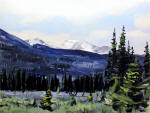 Abend Gallery
David Shingler
Rocky Mountain National Park
oil on wood panel 30 x 40 in
View the exhibit
Through March 3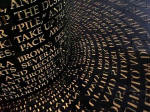 Robischon Gallery
Jim Sanborn
Untitled (Meridian)
detail bronze 96 x 30 x 30 in.
Through March 3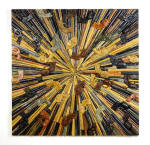 Robischon Gallery
Terry Maker
Without End
Through March 3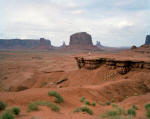 Robischon Gallery
Edie Winograde,
Monument Valley (Man Waving)
pigment print
Through March 3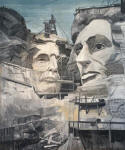 Robischon Gallery
Tom Judd
Rushmore
oil on canvas 72 x 60 in.
Through March 3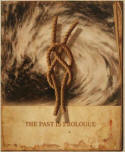 Robischon Gallery
Jerry Kunkel
Future
oil on canvas 33 x 27 in.
Through March 3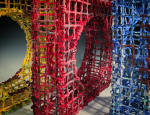 Tansey Contemporary
Courtney M. Leonard
Euphotic
View the exhibit
Through March 2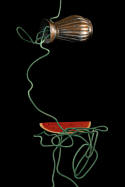 Walker Fine Art
Malcolm Easton
Libatioin
16 x 20
Through March 10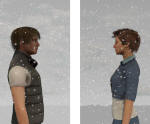 Walker Fine Art
Bryan Leister
Uncanny Valley
Diptych
Through March 10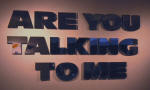 Walker Fine Art
Roland Bernier
Are You Talking To Me?
Through March 1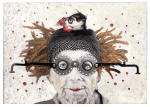 Walker Fine Art
Carol Coates
Mind's Eye III
Through March 10




Walker Fine Art
Angela Piehl
Mosquito
Through March 10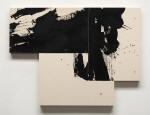 William Havu Gallery
Zachariah Rieke
Steed
acrylic on canvas
31" x 41 1/4"
Through March 3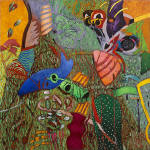 William Havu Gallery
Jim Waid
Lure
acrylic on canvas
60 x 60
Westword review by Michael Pagaila
Through March 3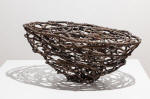 William Havu Gallery
Yoshitomo Saito
Forest Cradle
unique bronze 14 ½" x 31" x 20"
Westword review by Michael Pagaila
Through March 3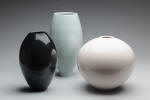 William Havu Gallery
Bob Smith
Untitled
low-fired ceramic with terra sigillata surface
Black, 9 ½" x 6" x 6"
Gray, 11 ¾" x 6" x 6"
White, 9" x 9" x 9"
Westword review by Michael Pagaila
Through March 3