Note: Many of the member galleries will have special instructions for visiting the exhibits. Please call ahead.




---

May

---


Month of May:

Saks Galleries
Gallery group show

GALLERY M
Chez Mondrian by Andre Kertesz and other photographers



GALLERY M
Andre Kertesz
Chez Mondrian
Silver gelatin print


Saks Galleries
Anna Rose Bain


Arabesque


30" x 20" oil


Saks Galleries
Edward Aldrich


In Motion


48" x 48" oil



Saks Galleries
Sara Noel


Still


54"x 60" Oil on board


Saks Galleries
Raj Chaudhuri


Leading the Way


34" x 18" oil


Saks Galleries
Pati Stajcar


Rushing Home


21" x 16" x 10" Red Burl Cedar, One of a Kind


---


Friday, May 7

Visions West Contemporary
Inner World - Outer World, a group exhibition featuring the work of Dana Sherwood, Humberto Ramirez, Anne Siems, Robin Whiteman, Adonna Khare, Julie Buffalohead, and Casey McGlynn. Is our inner world dependent on our outer world? How do societal constructs enter our inner world? The artist in Inner World - Outer World explore these constructs in their work. There are two modes of association of ideas: inner association, based on the habits of the inner world of our thoughts, dreams and outer association, based on the habits of the universe. These artists lay open their inner world through their art. Exposing the viewer to the deepest thought, emotions, and dreams, while at the same time making commentary on the outer world.
Through June 5




Visions West Contemporary
Dana Sherwood
Inside the Belly of the Stag (two women), 2020 Watercolor on paper.
7 x 10 in
Through June 5


---


Friday and Saturday, May 14-15
Walker Fine Art
Opening 5-8 pm and Saturday, May 15 from 11am-5pm
Tension and Release, featuring Featuring: Jonathan Hils, Lee Heekin, Blair Vaughn-Gruler, Melana Bontrager, Brigan Gresh and Barbara Sorenson. The conflict of tension and release is at the heart of the creative process; the interplay of these opposing elements adds intrigue and energy to the works of art. The six artist's techniques in TENSION & RELEASE vary in medium and style, but synonymously address this idea of tension through natural, digital, mental and emotional realms. In their execution of finding balance between contrasting forces, we are presented with fragmented, collage-like compositions, inspired by the repetition of form and multiplicity of iterations.
Through July 10



Walker Fine Art
Brigan Gresh
Through July 10


Walker Fine Art
Melana Bontrager
Intuition
Ink and acrylic on wood panel,
20 x 20 inches
Through July 10


Walker Fine Art
Jonathan Hils
Protein
Laser augmented acrylic, 3d printed plastic, 72 x 6
Through July 10


Walker Fine Art
Blair Vaughn-Gruler
What Lies Beneath
Sharpie and oil paint on canvas
Through July 10




Walker Fine Art
Barbara Sorenson
Ionian Ripples Will
Through July 10


Walker Fine Art
Lee Heekin
Through July 10

---


GALLERY LISTINGS

---


Abend Gallery
1261 Delaware Street
Denver, CO 80204 map

303.355.0950 phone
800.288.3726 toll free

website: www.abendgallery.com

Hours: Tue-Sat 10-6, Sun 11am-4

Continuing:
The gallery is having 52 solo shows throughout the end of the year. View the entire show schedule here
Contemporary Configuration: Online exhibit View the online only exhibit

Wednesday, April 21
A Closer Look: Tammy Liu-Haller Solo Exhibition
Through May 19


---


David B. Smith Gallery
1543 A Wazee Sgtreet
Denver, CO 80202 map
phone: 303.893.4234
fax: 877.893.4234
<![if !vml]><![endif]>
website: http://davidbsmithgallery.com
Hours: Tues-Sat 12-6, and by appointment

Exhibition to be announced


---


David Cook Fine Art
Maggie Ross, Director
1637 Wazee Street
Denver, Colorado 80202 map

Phone: 303.623.8181

Website: www.davidcookfineart.com

Hours: 10:30 - 6:00 Tuesday through Saturday and by appointment

Exhibition to be announced


---

Gallery 1261 LLC
1261 Delaware Street
Denver, CO 80204 map



phone: 303.571.1261

website: www.gallery1261.com

Hours: Tue - Sat: 12-6pm

Exhibition to be announced


---


GALLERY M
180 Cook St, Suite 101 map
Denver, CO 80206

phone: 303-331-8400
website: www.gallerym.com


Hours: By Appointment Daily, Tue-Sat.

GALLERY M specializes in 20th century photojournalism and social documentary. LIFE photojournalists including Alfred Eisenstaedt, Bourke-White, Carl Mydans, Ralph Morse and others are always on display and available.

Continuing:
Chez Mondrian by Andre Kertesz and other photographers


---


K Contemporary
Doug Kacena Co-Owner / Director
1412 Wazee St , Denver, CO 80202 map
phone: 303-590-9800
cell: 720-296-7180

website: https://kcontemporaryart.com

Hours: Tuesday ? Saturday, 12 pm ? 6 pm or by appointment

Exhibit to be announced


---

Mai Wyn Fine Art
744 Santa Fe Drive
Denver, CO, 80204 map
phone: 303-893-4182

website: www.maiwyn.com
Hours: Hours: Thursday - Saturday 11-5, Sunday 12-4. Open 1st Fridays until 10pm丨3rd Fridays until 8pm and by appointment

Exhibition to be announced


---

Michael Warren Contemporary


Mike McClung and Warren Campbell, owners


760 Santa Fe Drive
Denver, CO 80204 map
gallery: 303-635-6255
cell:

303-667-2447

website: www.michaelwarrencontemporary.com

Hours: Tues-Sat 11am-6 pm or by appointment

Spring 2021
Online Programming 24/7


---


Plinth Gallery
Owner: Jonathan Kaplan
3520 Brighton Blvd
Denver, Colorado 80216 map
phone: 303-295-0717

website: www.plinthgallery.com

Hours: Thursday -Saturday, 12pm-5pm, and other times by appointment

Continuing:
Lauren Mabry, Winding Way. Mabry's ceramics are internationally known for their colorful graphic composition, painterly surfaces, and striking glaze application. The artist received her Bachelors of Fine Arts degree from the Kansas City Arts Institute and her Masters of Fine Art degree from the University of Nebraska-Lincoln. Her work is in many national and international collections.
Through May 29


---

Plus Gallery
Owner: Ivar Zeile
Private Dealer



website: www.plusgallery.com

Continuing:
Lauren Mabry, Winding Way. Mabry's ceramics are internationally known for their colorful graphic composition, painterly surfaces, and striking glaze application. The artist received her Bachelors of Fine Arts degree from the Kansas City Arts Institute and her Masters of Fine Art degree from the University of Nebraska-Lincoln. Her work is in many national and international collections.
Through May 29

---

Robischon Gallery
1740 Wazee St.
Denver, CO. 80202 Map
phone: 303.298.7788
fax: 303.298.7799
<![if !vml]>

<![endif]>
web: www.robischongallery.com

Hours: Tuesday - Saturday 11am to 6pm Mondays
by appointment. Adjacent Free Parking until 6pm

Continuing:
Deborah Dancy, A Faint Light, solo exhibition: Painting, Drawing and sculpture. Also Kahn + Selesnick, Photography and Chris Antemann, Photography.
Through May 29

---

Exhibition to be announced
---

Saks Galleries Cherry Creek
Mikkel & Catherine Saks, owners
3019 East Second Ave
Denver, CO 80206 map
phone: 303-333-4144



website: www.saksgalleries.com

Hours: Tues-Friday 10am-5pm, Saturday 10am - 4pm and by appointment. Exhibitions year- round.
view the Saks Galleries Cherry Creek videos

Continuing:
Current works and exhibits with gallery artists

Continuing:
The McKenney-Hall Indian Gallery.
Thomas McKenney was appointed Superintendent of Indian Affairs in 1916 by President James Madison. He championed Native American causes for the next several decades at a time when tribal culture was often on a collision course with land-hungry whites and the U.S. Government. McKenney worked tirelessly on his Indian Gallery, a collection of artifacts and portraits of the visiting Indians by the famous painter Charles Bird King. However, in 1830, McKenney was dismissed by President Jackson -- they had quarreled about the removal of the Cherokee from their homeland. McKinley had also battled with a Congressional committee investigating his expenditure of $3,100 for the Indian portraits. Therefore, it was on his own that he launched a project to publish a series of large portfolios with hand-colored lithographs made after King's original paintings. More information
---

Sandra Phillips Gallery
Gallery Owner: Sandra Phillips
47 W. 11th Avenue, Denver. Colorado 80204 map
phone: 303 931-2991



website: www.thesandraphillipsgallery.com

Hours: Tues. - Sat. 12:30 - 5 Sun. and evenings available by appointment

Exhibition to be announced

---

Space Gallery
765 Santa Fe Drive Map
Denver, 80204
phone: 720-904-1088



website: www.spacegallery.org
Hours: Wed-Sat 1pm-6pm or by appointment

Continuing:
20th Anniversary Exhibition Featuring Work By: Patricia Aaron, Mile Marker, Sue Oehme, and Jeff Glode Wise. Due to the current restrictions our capacity is limited to 100 people. RSVP for one of our viewing times here today!
Through June 5

---

Tansey Contemporary
1743 Wazee Street Suite 150
Denver. 80203 map
phone: 720-596-4243



website: www.tanseycontemporary.com
Hours: Tues-Saturday 11am - 5pm

Exhibition to be announced

---

Visions West Contemporary
Director: Nikki Todd
2605 Walnut St.
Denver, CO 80205 map
phone: 303.292.0909



website: www.visionswestgallery.com
hours: Tuesday-Saturday 10-6 pm or by appointment

Friday, May 7
Inner World - Outer World, a group exhibition featuring the work of Dana Sherwood, Humberto Ramirez, Anne Siems, Robin Whiteman, Adonna Khare, Julie Buffalohead, and Casey McGlynn. Is our inner world dependent on our outer world? How do societal constructs enter our inner world? The artist in Inner World - Outer World explore these constructs in their work. There are two modes of association of ideas: inner association, based on the habits of the inner world of our thoughts, dreams and outer association, based on the habits of the universe. These artists lay open their inner world through their art. Exposing the viewer to the deepest thought, emotions, and dreams, while at the same time making commentary on the outer world.
Through June 5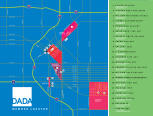 DADA Members map
click to enlarge

printable version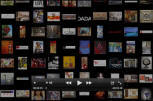 DADA video on
YouTube
or view the video here
More info / Continuing
1
Gallery Calendar:
Continuing exhibits:
April, May


DADA Members Map
Member Galleries:
---
Abend Gallery
David Cook Fine Art
Gallery 1261
GALLERY M
K Contemporary
Mai Wyn Fine Art
Michael Warren Contemporary
Plinth Gallery
Plus Gallery
Robischon Gallery
Rule Gallery
Saks Galleries
Sandra Phillips Gallery
Space Gallery
Visions West Contemporary
Walker Fine Art
William Havu Gallery
William Matthews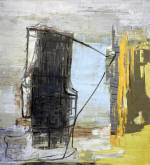 Robischon Gallery
Deborah Dancy
Trade Route
Oil on canvas, 70 x 64 inches
Through May 29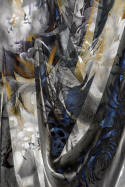 Walker Fine Art
Through May 8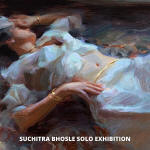 Abend Gallery
Suchitra Bhosle
Online exhibit
View the online only exhibit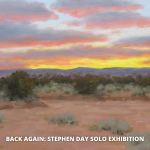 Abend Gallery
Stephen Day
Online exhibit
View the online only exhibit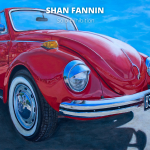 Abend Gallery
Shan Fannin
Online exhibit
View the online only exhibit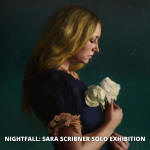 Abend Gallery
Sara Scribner
Online exhibit
View the online only exhibit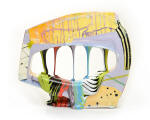 Plinth Gallery
Lauren Mabry
Winding Way exhibition
Through May 29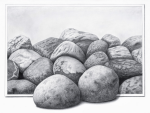 Abend Gallery
Tammy Liu-Haller
Memories from the Riverbank, 2021 graphite and charcoal, 12 x 14 in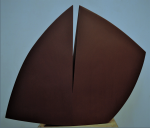 William Havu Gallery
Steve Murphy
What Could Go Wrong?
Painted wood, 29 1/2 x 24 x 3 3/4 inches
Through June 5




William Havu Gallery
John Gibson
Carmel
Oil on panel, 27 x 128 inches
Through June 5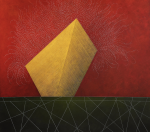 William Havu Gallery
Richard Carter
Vessel
Acrylic on panel, 48 x 48 inches
Through June 5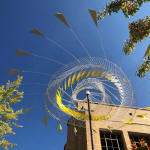 Space Gallery
Jeff Glode Wise
Waterbug,Spinning
Sculpture, welded steel and powder coated finish, 18'x18'
Through June 5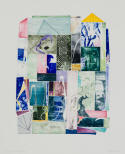 Space Gallery
Sue Oehme
Peek On The Other Side 9, 2020
Through June 5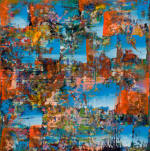 Space Gallery
Patricia Aaron
Nothing but Blue Skies Encaustic and mixed media on panel, 40"X40"
Through June 5
---

Walker Fine Art
The Prado Building, 300 West 11th Avenue (at Cherokee)
Denver, CO 80204 In the Golden Triangle Map
phone: 303.355.8955



website: www.walkerfineart.com
hours: Tues-Sat 11am-5 pm or by appointment

Explore all the gallery exhibits and view informative videos

Continuing:
Featuring: Bonny Ihotka, Melanie Walker, Katie Kalkstein, Aaron Morgan Brown, Mona Ray, and Sara Sanderson. In a translucent reality, reality and fantasy overlap; both are present, but they cannot be easily distinguished from one another. Instead, they morph back and forth, and potentially create a dynamic that allows humanity to recreate itself, bringing ideas together to get a clearer world-view. The artists in this exhibition are striving for a sense of enlightenment by shining through the veil to express their truths and mysteries. The featured artists in this exhibition utilize traditional and alternative photographic methods, In conjunction with Denver's famed month of photography. Online overview
Through May 8

Friday, May 14-15
Opening 5-8 pm and Saturday, May 15 from 11am-5pm
Tension and Release, featuring Featuring: Jonathan Hils, Lee Heekin, Blair Vaughn-Gruler, Melana Bontrager, Brigan Gresh and Barbara Sorenson. The conflict of tension and release is at the heart of the creative process; the interplay of these opposing elements adds intrigue and energy to the works of art. The six artist's techniques in TENSION & RELEASE vary in medium and style, but synonymously address this idea of tension through natural, digital, mental and emotional realms. In their execution of finding balance between contrasting forces, we are presented with fragmented, collage-like compositions, inspired by the repetition of form and multiplicity of iterations.

Continuing video links:
Walker Fine Art is launching a new video series, Collector - Artist Dialogue, featuring a conversation between a collector and an artist who share personal thoughts and feelings about one piece of art. Beginning this series is Gallery Manager, Libby Garon, who speaks to her deep connection with painting, Blush Nebula by Ana Zanic. Ana responds to Libby with her inspiration behind the painting. Click the links to watch this video and more Instagram , or catch all our videos on YouTube or Facebook.

---

William Havu Gallery
1040 Cherokee Map
Denver, CO. 80204
phone: 303.893.2360



website: www.williamhavugallery.com

Hours: Tue - Fri 10-6 PM, Sat 11-5 PM, Sun and Mon by appointment only
Voted Westword's best gallery for contemporary art of the region, 2017

Note: Due to the virus safe recommendations, the front door will be locked at all times. Please knock (or if necessary) call to let us know you are here. Appointments are strongly encouraged. Please call or email us ahead of time.

Continuing:
Solo exhibition by renowned painter, John Gibson. Presented concurrently in the main gallery will be select works by Texas sculptor, Steve Murphy. On the mezzanine will be Aspen, CO based painter, Richard Carter's Erratic Series.
Through June 5

---

William Matthews Gallery
Owner: William Matthews
Great Basin Studio
2540 Walnut St,
Denver, CO 80205 map
phone: 303-534-1300




Hours: Tuesday & Thursday 10 am - 5 pm or by appointment
website: williammatthewsstudio.com



Exhibition to be announced

---