Note: Many of the member galleries will have special instructions for visiting the exhibits. Please call ahead.



July

---


Wednesday, July 1
Abend Gallery
Brian Mashburn, new works. Brian's work depicts urban and industrial landscapes in close proximity to the natural world.
Through July 31




Abend Gallery
Brian Mashburn
Through July 31


---


Friday July 3
Plinth Gallery
New Works in the Gallery: Architectural constructions by Mary Fischer and new works by Will Van Dyke, a ceramic artist from Chicago

Through July 31

GALLERY M
his Month, Mainbocher Corset, 1939 by Horst P. Horst
Through June 30






Plinth Gallery
Architectural constructions in ceramic by Mary Fischer
Through July 31


Plinth Gallery
Will Van Dyke
Ceramics
Through July 31



GALLERY M
Horst P. Horst
Mainbocher Corset, 1939
Through June 30







---

August

---


Friday, August 7
Walker Fine Art
Opening, 5-9 pm
Common Ground, featuring: Elaine Coombs, Carol Browning, Theresa Ducayet Clowes, Cara Enteles, Mona Ray, and Derrick Breidenthal. Looking curiously at the world around us inevitably sparks interconnection. Five artists consider cognitive and emotional connections to their surroundings to create spontaneous interpretations of the natural world.
Through September 19



Walker Fine Art
Carol Browning
Hoopla
Mixed media and oil on canvas,
36 x 36
Through September 19




Walker Fine Art
Mona Ray
Castles in the Air
48 x 60 inches
Through September 19


Walker Fine Art
Cara Enteles
Spring Willows
Oil and silkscreen on aluminum panel, 36 x 48 inches
Through September 19


---


GALLERY LISTINGS

---


Abend Gallery
1412 Wazee Street, Denver, CO 80202 Map

303.355.0950 phone
800.288.3726 toll free

website: www.abendgallery.com

Hours: Tue-Sat 10-6, Sun 11am-4

Continuing:
Online
Introducing you to our latest show, Whimsy: Kelly Birkenruth Solo Exhibition. Please visit our website and enjoy these fun whimsical creations by Kelly Birkenruth. Make sure to take advantage of the image zoom feature on our website when you look at these paintings!
Through June 27

Continuing:
Bound, the American debut solo exhibition for South African artist, Stefan Smit. The artist's latest body of work follows on from his previous solo show, "CURB," which dealt with our relationship with our urban environments and the strange irony that develops in increasingly larger cities. view online
Through August 1


---


David B. Smith Gallery
1543 A Wazee Sgtreet
Denver, CO 80202 map
phone: 303.893.4234
fax: 877.893.4234
<![if !vml]><![endif]>
website: http://davidbsmithgallery.com
Hours: Tues-Sat 12-6, and by appointment

Continuing:
Paul Jacobsen Spiritual Surveillance
Please contact the gallery to schedule an in-person visit:
Jacobsen's uncommon painterly skills and naked reverence for nature are immediately evident. Inspired by scenes from iconic American landscapes, ranging from arid deserts to lush forests, Jacobsen delves into humanity's connection to nature and the technology that often mediates that experience.

*In lieu of an opening reception, please join us in protest and/or anti-racist action in your city.

View the exhibition online
Through July 18


---


David Cook Fine Art
Maggie Ross, Director
1637 Wazee Street
Denver, Colorado 80202 map

Phone: 303.623.8181

Website: www.davidcookfineart.com

Hours: 10:30 - 6:00 Tuesday through Saturday and by appointment

Exhibition to be announced


---

Gallery 1261 LLC
1412 Wazee Street
Denver, CO 80202
map

phone: 303.571.1261

website: www.gallery1261.com

Hours: Tue - Sat: 12-6pm

Exhibition to be announced


---


GALLERY M
180 Cook St, Suite 101 map
Denver, CO 80206

phone: 303-331-8400
website: www.gallerym.com


Hours: By Appointment Daily, Tue-Sat.

GALLERY M specializes in 20th century photojournalism and social documentary. LIFE photojournalists including Alfred Eisenstaedt, Bourke-White, Carl Mydans, Ralph Morse and others are always on display and available.

Friday, July 3
This Month, Mainbocher Corset, 1939 by Horst P. Horst
Through June 30


---


K Contemporary
Doug Kacena Co-Owner / Director
1412 Wazee St , Denver, CO 80202 map
phone: 303-590-9800
cell: 720-296-7180

website: https://kcontemporaryart.com

Hours: Tuesday – Saturday, 12 pm – 6 pm or by appointment

Exhibition to be announced


---

Mai Wyn Fine Art
744 Santa Fe Drive
Denver, CO, 80204 map
phone: 303-893-4182

website: www.maiwyn.com
Hours: Hours: Thursday - Saturday 11-5, Sunday 12-4. Open 1st Fridays until 10pm丨3rd Fridays until 8pm and by appointment

Exhibition to be announced


---

Michael Warren Contemporary


Mike McClung and Warren Campbell, owners


760 Santa Fe Drive
Denver, CO 80204 map
gallery: 303-635-6255
cell:

303-667-2447

website: www.michaelwarrencontemporary.com

Hours: Tues-Sat 11am-6 pm or by appointment

Summer 2020
Online Programming 24/7


---


Plinth Gallery
Owner: Jonathan Kaplan
3520 Brighton Blvd
Denver, Colorado 80216 map
phone: 303-295-0717

website: www.plinthgallery.com

Hours: Thursday -Saturday, 12pm-5pm, and other times by appointment

Friday July 3
New Works in the Gallery: Architectural constructions by Mary Fischer and new works byt Will Van Dyke, a ceramic artist from Chicago

Through July 31


---

Plus Gallery
Owner: Ivar Zeile
Private Dealer



website: www.plusgallery.com

Exhibition to be announced

---

Robischon Gallery
1740 Wazee St.
Denver, CO. 80202 Map
phone: 303.298.7788
fax: 303.298.7799
<![if !vml]>

<![endif]>
web: www.robischongallery.com

Hours: Tuesday - Saturday 11am to 6pm Mondays
by appointment. Adjacent Free Parking until 6pm

Continuing:
Online and by appointment
Kate Petley's Since Then, the Colorado artist's third solo exhibition with the gallery. As in her previous series, Petley creates work reflective of her interest in abstract form, materiality, and the cultivation of her exploratory in-camera process combined with archival print and acrylic on canvas techniques. In "Since Then," the artist's vision results in surprisingly vivid arenas that support dynamic light-filled structures, further expanding upon Petley's unexpected sense of shape and textural read.

Also exhibiting: ADAPT (Iteration 1) An evolving summer series in Abstraction, with new and recent painting and sculpture by artists: Marcelyn Mcneil, Deborah Zlotsky, Ted Larsen, Lloyd Martin adn Wendi Harford.
Through July 3

---

Rule Gallery
Valerie Santerli, Owner/Director
Rachel Beitz, Owner/CFO
808 Santa Fe Drive. map
and
204 E San Antonio St,
Marfa TX

phone: 303-800-6776



website: https://rulegallery.com

Denver hours: Tues-Friday 12-6pm, Saturday 12-5pm and by appointment

Continuing:
Soft Landing, with artists: Nathan Abels, Wilma Fiori, Eric Blum, Martha Hughes, Joseph Coniff, Eduardo Portillo, Diane Christiansen, Clark Richer,t Jacob Feige, and Diego Rodriguez-Warner
limited entry - RSVP here
Through July 25

---

Saks Galleries Cherry Creek
Mikkel & Catherine Saks, owners
3019 East Second Ave
Denver, CO 80206 map
phone: 303-333-4144



website: www.saksgalleries.com

Hours: Tues-Friday 10am-5pm, Saturday 10am - 4pm and by appointment. Exhibitions year- round.
view the Saks Galleries Cherry Creek videos

Continuing:
Animals in Art Exhibition
View exhibit online

Continuing:
The McKenney-Hall Indian Gallery.
Thomas McKenney was appointed Superintendent of Indian Affairs in 1916 by President James Madison. He championed Native American causes for the next several decades at a time when tribal culture was often on a collision course with land-hungry whites and the U.S. Government. McKenney worked tirelessly on his Indian Gallery, a collection of artifacts and portraits of the visiting Indians by the famous painter Charles Bird King. However, in 1830, McKenney was dismissed by President Jackson -- they had quarreled about the removal of the Cherokee from their homeland. McKinley had also battled with a Congressional committee investigating his expenditure of $3,100 for the Indian portraits. Therefore, it was on his own that he launched a project to publish a series of large portfolios with hand-colored lithographs made after King's original paintings. More information
---

Sandra Phillips Gallery
Gallery Owner: Sandra Phillips
47 W. 11th Avenue, Denver. Colorado 80204 map
phone: 303 931-2991



website: www.thesandraphillipsgallery.com

Hours: Tues. - Sat. 12:30 - 5 Sun. and evenings available by appointment

Exhibition to be announced

---

Space Gallery
765 Santa Fe Drive Map
Denver, 80204
phone: 720-904-1088



website: www.spacegallery.org
Hours: Wed-Sat 1pm-6pm or by appointment

Exhibition to be announced

---

Tansey Contemporary
1743 Wazee Street Suite 150
Denver. 80203 map
phone: 720-596-4243



website: www.tanseycontemporary.com
Hours: Tues-Saturday 11am - 5pm

Exhibition to be announced

---

Visions West Contemporary
Director: Nikki Todd
2605 Walnut St.
Denver, CO 80205 map
phone: 303.292.0909



website: www.visionswestgallery.com
hours: Tuesday-Saturday 10-6 pm or by appointment

Continuing:
The 2nd annual group exhibition Mountain Standard Time. This show will span across all Visions West Contemporary locations in two states and have a virtual companion to access from home. Mountain Standard Time will embody art in dialogue with the West, from environmental, historical, and cultural viewpoints that will explore the many facets of the West as a space in the American psyche.
Through September 5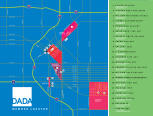 DADA Members map
click to enlarge

printable version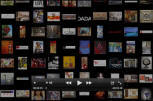 DADA video on
YouTube
or view the video here
More info / Continuing
1
Gallery Calendar:
Continuing exhibits:
July August

DADA Members Map
Member Galleries:
---
Abend Gallery
David Cook Fine Art
Gallery 1261
GALLERY M
K Contemporary
Mai Wyn Fine Art
Michael Warren Contemporary
Plinth Gallery
Plus Gallery
Robischon Gallery
Saks Galleries
Sandra Phillips Gallery
Space Gallery
Visions West Contemporary
Walker Fine Art
William Havu Gallery
William Matthews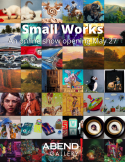 Abend Gallery
Small Works, a new online exhibition of over 140 works by over 40 artists.
View the exhibit online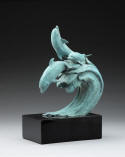 Saks Galleries Cherry Creek
Daniel Glanz
Ocean Dreams
Bronze, 12 x 10 x 4
View exhibit onlin
e



Saks Galleries Cherry Creek
Edward Aldrich
Young
oil, 12 x 12 inches
View exhibit online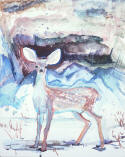 Visions West Contemporary
Johnny Defeo,
Born Too Late, 2020
acrylic on panel, 12 x 9 inches
Through September 5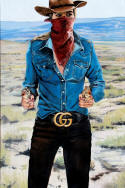 Visions West Contemporary
Tracy Stuckey,
Gucci Holdup, 2020
oil on canvas, 36 x 24 inches
Through September 5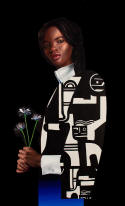 Visions West Contemporary
Jennifer Nehrbass
Charlotte, 2020
oil on canvas, 48 x 30 inches
Through September 5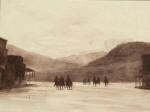 Visions West Contemporary
David Rathman
Coming Home, 2020
watercolor and ink on canvas, 30 x 40 inches
Through September 5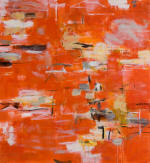 William Havu Gallery
Amy Metier
Smoke Signals
Mixed media on panel, 72 x 66 in
Through August 1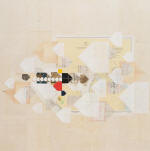 William Havu Gallery
Emilio Lobato
Flights Of Fancy
Collage on panel, 60 x 60 in
Through August 1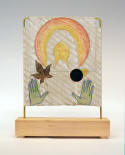 Rule Gallery
Jacob Feige
Sweetgum, 2019
oil and acrylic on linen canvas over brass with wood base, 29.5 x 21.5 x 5.5 in
Through July 25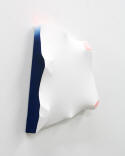 Rule Gallery
Eduardo Portillo
Amici K54
acrylic on shaped canvas, 16 x 13 x 3 inches
Through July 25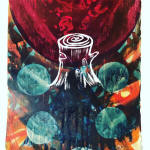 Rule Gallery
Diane Christiansen,
Where, 2020,
ink and gouache on paper, 16 x 11 inches
Through July 25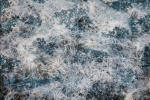 Walker Fine Art
Through July 4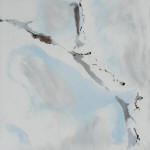 Walker Fine Art
Through July 4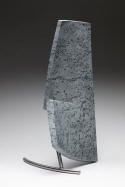 William Havu Gallery
Michael Clapper
Single Fold in Steatite
Black steatite & stainless steel, 21 x 12 x 12 inches .
Through August 1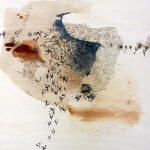 Walker Fine Art
Through July 4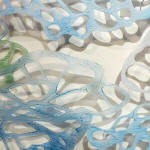 Walker Fine Art
Through July 4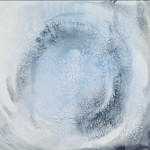 Walker Fine Art
Through July 4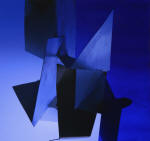 Robischon Gallery
Kate Petley
And Then Remain
archival print and acrylic on canvas, 72 x 76 in.
Through July 3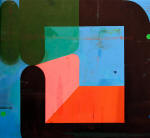 Robischon Gallery
Deborah Zlotsky
Couple, Green and Black
oil on canvas, 18 x 18 in.
Through July 3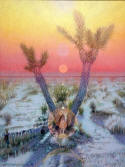 David B. Smith Gallery
Paul Jacobsen
Industrial Tourism and the National Parks 2020
pastel on rag board in hand dyed frame 41 x 31 in
Through July 18




---

Walker Fine Art
The Prado Building, 300 West 11th Avenue (at Cherokee)
Denver, CO 80204 In the Golden Triangle Map
phone: 303.355.8955



website: www.walkerfineart.com
hours: Tues-Sat 11am-5 pm or by appointment

Explore all the gallery exhibits and view informative videos

Continuing:
Opening reception, 5-9 pm
Power & Fragility featuring: Jane Guthridge, Ana Zanic, Allison Svoboda, Tonia Bonnell, Patricia Finley and Zelda Zinn. Nature is both all around us, and deep within us. It is simultaneously bold and powerful, as well as delicate and fragile. Mimetically, the artists in this group exhibition draw their inspiration from the organic world around them as well as their internal atmospheres, creating works that reflect, evoke or transform elements of the self within the natural world. Focusing on environmental patterns, rhythms, colors and forms, POWER & FRAGILITY is inspired by six artists' creations through a broad range of media including resin, watercolor, sculpture, photography and drawing. View the exhibit
Through: Saturday, July 4

Friday, August 7
Opening, 5-9 pm
Common Ground, featuring: Elaine Coombs, Carol Browning, Theresa Ducayet, Clowes Cara Enteles, Mona Ray, and Derrick Breidenthal. Looking curiously at the world around us inevitably sparks interconnection. Five artists consider cognitive and emotional connections to their surroundings to create spontaneous interpretations of the natural world.
Through September 19

Continuing video links:
Walker Fine Art is launching a new video series, Collector - Artist Dialogue, featuring a conversation between a collector and an artist who share personal thoughts and feelings about one piece of art. Beginning this series is Gallery Manager, Libby Garon, who speaks to her deep connection with painting, Blush Nebula by Ana Zanic. Ana responds to Libby with her inspiration behind the painting. Click the links to watch this video and more Instagram , or catch all our videos on YouTube or Facebook.



---

William Havu Gallery
1040 Cherokee Map
Denver, CO. 80204
phone: 303.893.2360



website: www.williamhavugallery.com

Hours: Tue - Fri 10-6 PM, Sat 11-5 PM, Sun and Mon by appointment only
Voted Westword's best gallery for contemporary art of the region, 2017

Note: Due to the virus safe recommendations, the front door will be locked at all times. Please knock (or if necessary) call to let us know you are here. Appointments are strongly encouraged. Please call or email us ahead of time.|

Continuing:
Amy Metier Shadow & Substance, Michael Clapper, Fold Series. On The Mezzanine: Emilio Lobato Flights Of Fancy. View the exhibit in 360
Through August 1

Note: To RSVP call 303-893-2360 or email info@williamhavugallery.com

---

William Matthews Gallery
Owner: William Matthews
Great Basin Studio
2540 Walnut St,
Denver, CO 80205 map
phone: 303-534-1300




Hours: Tuesday & Thursday 10 am - 5 pm or by appointment
website: williammatthewsstudio.com

Continuing:
Isolation has been very productive! We have some exciting new paintings to share To arrange a safe and socially distanced visit, contact Becky directly, 303-246-0825 becky@williammatthewsstudio.com
---
Continuing exhibits: July August