Note: Many of the member galleries will have special instructions for visiting the exhibits. Please call ahead.




---

December

---


Month of December:
Abend Gallery
The gallery is having 52 solo shows throughout the end of the year. View the entire show schedule here

Saks Galleries Cherry Creek
Current Works and Exhibits with gallery artists

William Matthews Gallery
Sale pricing on paintings and prints this holiday just because ...we all need something too be happy about and we want you to know that we appreciate you!






Abend Gallery
Anna Wypych
View the entire show schedule here


Saks Galleries Cherry Creek
Anna Rose Bain
Peonies and Purple Sage
16" x 20" Oil




Abend Gallery
Dianne Dunbar
View the entire show schedule here



William Matthews Gallery
Sale pricing on paintings and prints


Saks Galleries Cherry Creek
Cheryl St. John
Crimson and Gold
20" x 24" Oil


---


Wednesday, December 2
K Contemporary
Doug Kacena, artist and owner of the Denver-based art gallery K Contemporary, hosts Art Bound, a podcast focused on fearless and candid artist-to-artist conversations. The podcast, which launched in October of this year, is featuring the following three episodes throughout Wednesdays in December.
Episode 6, "Art in the Digital Age," with Dina Brodsky and Annie Phillips


---


Wednesday, December 16
K Contemporary
Doug Kacena, artist and owner of the Denver-based art gallery K Contemporary, hosts Art Bound, a podcast focused on fearless and candid artist-to-artist conversations. The podcast, which launched in October of this year, is featuring the following three episodes throughout Wednesdays in December.
Episode 7, "Balancing Art and Life," with Kuzana Ogg and Monique Crine


---


Saturday, December 19
K Contemporary
Looking to the Possibilities of 2021 with December Exhibitions "Possibilities" encouraging art experiences through commissioned art and "As of Now III" provides insight into artists' directions in the coming year. "Possibilities" will feature a number of blank canvases with the purpose to encourage visitors to commission unique artworks purchased alongside special artist-curated experiences. Artists include Andrew Jensdotter, Daisy Patton, Jonathan Saiz and Hunt Slonem, along with other gallery artists. Examples of experiences include a dinner with the artist, studio visits, and home visits where the artists might search for inspiration from treasured objects. All experiences will be held in-person or virtually, depending on current health regulations and COVID-19 status. "As of Now III" is a group exhibition celebrating K Contemporary's three-year anniversary, featuring works by the gallery's represented artists, giving insight into what the artists have been working on and a sneak peek into some of the new directions to come in 2021.
Through January 6







K Contemporary
Shawn Huckins
Samuel Adams, 2020
oil and acrylic on canvas, 44 x 34 in
Through January 6



K Contemporary
Trey Ega
Fly Sneaks, 2019
Oil on Canvas 36 x 36 in
Through January 6


---


Wednesday, December 30
K Contemporary
Doug Kacena, artist and owner of the Denver-based art gallery K Contemporary, hosts Art Bound, a podcast focused on fearless and candid artist-to-artist conversations. The podcast, which launched in October of this year, is featuring the following three episodes throughout Wednesdays in December.
Bonus Episode, "The Value of Art," with Hunt Slonem"


---

January

---


Saturday, January 15

William Havu Gallery

Exhibiting artists Patrick Marold and Dennis Lee MItchell. Patrick Marold, has been working to bind the physical environment with our perception for over two decades. Since earning a BFA from Rhode Island School of Design in 1997, his artistic development has maintained an intimate connection to landscape, extending the environmental traditions unique to post-minimalism. MItchell's Smoke Drawings resultedf by chance about three years ago by chance. "I applied smoke to a sheet of paper. Immediately, I thought the resulting image was powerful and filled with potential. Since that time I have dedicated my studio practice to working with smoke on paper. Smoke is one of the most ephemeral of all materials. Even when it resides on a sheet of paper, it seems to do so momentarily as if it is in a transformational act."
Through February 27












William Havu Gallery
Patrick Marold
Red Fan Wood 120 x 24 x 6 inches
Through February 27


William Havu Gallery
Dennis Lee MItchell
Untitled 15.4
Smoke on paper
35 x 35 inches framed
Through February 27


---


GALLERY LISTINGS

---


Abend Gallery
1261 Delaware Street
Denver, CO 80204 map

303.355.0950 phone
800.288.3726 toll free

website: www.abendgallery.com

Hours: Tue-Sat 10-6, Sun 11am-4

Continuing:
The gallery is having 52 solo shows throughout the end of the year. View the entire show schedule here


---


David B. Smith Gallery
1543 A Wazee Sgtreet
Denver, CO 80202 map
phone: 303.893.4234
fax: 877.893.4234
<![if !vml]><![endif]>
website: http://davidbsmithgallery.com
Hours: Tues-Sat 12-6, and by appointment

Continuing:
New Patterns, a solo exhibition by Oakland, CA-based artist Anna Valdez. Featuring large-scale oil paintings and brightly patterned ceramic vessels, new life is breathed into the art historical tradition of the still life, where the mundane and exotic coalesce into moments of joy, discovery, and inspiration.


---


David Cook Fine Art
Maggie Ross, Director
1637 Wazee Street
Denver, Colorado 80202 map

Phone: 303.623.8181

Website: www.davidcookfineart.com

Hours: 10:30 - 6:00 Tuesday through Saturday and by appointment

Exhibition to be announced


---

Gallery 1261 LLC
1261 Delaware Street
Denver, CO 80204 map

phone: 303.571.1261

website: www.gallery1261.com

Hours: Tue - Sat: 12-6pm

Exhibit to be announced


---


GALLERY M
180 Cook St, Suite 101 map
Denver, CO 80206

phone: 303-331-8400
website: www.gallerym.com


Hours: By Appointment Daily, Tue-Sat.

GALLERY M specializes in 20th century photojournalism and social documentary. LIFE photojournalists including Alfred Eisenstaedt, Bourke-White, Carl Mydans, Ralph Morse and others are always on display and available.

Exhibit to be announced


---


K Contemporary
Doug Kacena Co-Owner / Director
1412 Wazee St , Denver, CO 80202 map
phone: 303-590-9800
cell: 720-296-7180

website: https://kcontemporaryart.com

Hours: Tuesday – Saturday, 12 pm – 6 pm or by appointment

Continuing:
Two solo exhibitions: Ken Gun Min and "Poetics of Despair" by artist Francisco Soutoon titled, "g.b.t.y.c" (an acronym that means both "goodbye to your compulsion" & "go back to your country") **The gallery is practicing safe social-distancing measures, limiting the number of guests at any one time to five per exhibition and requiring advanced reservations. To sign up for a 20-minute time, To sign up for a 20-minute time, please visit here.
Through December 2

Doug Kacena, artist and owner of the Denver-based art gallery K Contemporary, hosts Art Bound, a podcast focused on fearless and candid artist-to-artist conversations. The podcast, which launched in October of this year, is featuring the following three episodes throughout Wednesdays in December.

Wednesday, December 2
Episode 6, "Art in the Digital Age," with Dina Brodsky and Annie Phillips

Wednesday, December 16
Episode 7, "Balancing Art and Life," with Kuzana Ogg and Monique Crine

Wednesday, December 30
Bonus Episode, "The Value of Art," with Hunt Slonem"

"The purpose of the Art Bound podcast is to create a space for passionate and intimate dialogue with working artists, deconstructing the myths and misconceptions of the art world and what it really means to live the artist's life," said Kacena. "We hope fellow artists will listen in their studios and beyond, as they create or recharge, connecting to each other's common experiences, advancing the conversation and ideas around navigating our lives and careers as artists."

Past episodes include "Art & the Fear of Failure"(with Daisy Patton & Quang Ho), "The Myth of the Starving Artist" (with Nina Tichava & Carl Ortman), "The Tipping Point" (with Jonathan Saiz & Ron Hicks), "Those Who Can, Teach, Sharing the Joy of Art" (with Kristy Gordon & Trey Egan), and "Free Your Art, Experimenting with Medium and Meaning" (with Suchitra Mattai & Taylor White).

Episodes can be found on Apple Podcasts, Spotify, Stitcher, Google and Amazon Music. Follow the podcast on social media with the hashtag #ArtBoundPodcast.

Saturday, December 19
K Contemporary Looks to the Possibilities of 2021 with December Exhibitions "Possibilities" encouraging art experiences through commissioned art and "As of Now III" provides insight into artists' directions in the coming year. "Possibilities" will feature a number of blank canvases with the purpose to encourage visitors to commission unique artworks purchased alongside special artist-curated experiences. Artists include Andrew Jensdotter, Daisy Patton, Jonathan Saiz and Hunt Slonem, along with other gallery artists. Examples of experiences include a dinner with the artist, studio visits, and home visits where the artists might search for inspiration from treasured objects. All experiences will be held in-person or virtually, depending on current health regulations and COVID-19 status. "As of Now III" is a group exhibition celebrating K Contemporary's three-year anniversary, featuring works by the gallery's represented artists, giving insight into what the artists have been working on and a sneak peek into some of the new directions to come in 2021.
Through January 6

---

Mai Wyn Fine Art
744 Santa Fe Drive
Denver, CO, 80204 map
phone: 303-893-4182

website: www.maiwyn.com
Hours: Hours: Thursday - Saturday 11-5, Sunday 12-4. Open 1st Fridays until 10pm丨3rd Fridays until 8pm and by appointment

Exhibition to be announced


---

Michael Warren Contemporary


Mike McClung and Warren Campbell, owners


760 Santa Fe Drive
Denver, CO 80204 map
gallery: 303-635-6255
cell:

303-667-2447

website: www.michaelwarrencontemporary.com

Hours: Tues-Sat 11am-6 pm or by appointment

Fall / Winter 2020
Online Programming 24/7


---


Plinth Gallery
Owner: Jonathan Kaplan
3520 Brighton Blvd
Denver, Colorado 80216 map
phone: 303-295-0717

website: www.plinthgallery.com

Hours: Thursday -Saturday, 12pm-5pm, and other times by appointment

Exhibition to be announced


---

Plus Gallery
Owner: Ivar Zeile
Private Dealer



website: www.plusgallery.com

Exhibition to be announced

---

Robischon Gallery
1740 Wazee St.
Denver, CO. 80202 Map
phone: 303.298.7788
fax: 303.298.7799
<![if !vml]>

<![endif]>
web: www.robischongallery.com

Hours: Tuesday - Saturday 11am to 6pm Mondays
by appointment. Adjacent Free Parking until 6pm

Continuing:
High Stakes, and Paul Miller (aka DJ Spooky.) Robischon Gallery presents two virtual, politically-charged exhibitions available at www.RobischonGallery.com . The online-only "HIGH STAKES" exhibition, based on the 2020 election, features a diverse group of forty-eight artists and includes a fundraising component with yard signs and political posters, alongside Quantopia, a video by New York-based composer and multimedia artist Paul D. Miller (aka DJ Spooky). In this current virtual excerpt, Miller's compelling, collaborative work highlights Article 19 of the 1948 Universal Declaration of Human Rights as the artist reflects on the pressing issues of inclusion and exclusion through a combination of experimental digital means and choral performance where art meets technology.

Images are available as 18 x 24 inch political yard signs and posters with limited original artworks also available. A percentage of the proceeds from the purchase of each yard sign or poster will be donated to select non-profit pursuits of the artists' choosing including WORLD CENTRAL KITCHEN and many more.
Through November 7

Continuing:
ROOT + BRANCH, an expansive group exhibition of natural abstraction featuring optically rich, massive-scale painting and small works on paper from Claire Sherman (NY), animated avian video constructions by David Zimmer (CO), a series of freely-painted series of nest paintings on panel and paper from Trine Bumiller (CO) and abstracted landscapes of lavish mark-making by Allison Gildersleeve (NY). CLOUD STUDY includes small paintings and works on paper by Ian Fisher (CO). With exquisite brush work, conceptual rigor and vision to see the potentiality of common ground, each respective artist reinvigorates the shared terrain of the natural world.

---

Rule Gallery
Valerie Santerli, Owner/Director
Rachel Beitz, Owner/CFO
808 Santa Fe Drive. map
and
204 E San Antonio St,
Marfa TX

phone: 303-800-6776



website: https://rulegallery.com

Denver hours: Tues-Friday 12-6pm, Saturday 12-5pm and by appointment

Continuing:
In-person viewing, no appointment necessary
One by One with artists: Sasha Alexandra, Laura Arteaga Charlton, Tara Donovan, Trey Duvall, and Darby Rose Hillman. Masks and distancing are required.
Through December 26

---

Saks Galleries Cherry Creek
Mikkel & Catherine Saks, owners
3019 East Second Ave
Denver, CO 80206 map
phone: 303-333-4144



website: www.saksgalleries.com

Hours: Tues-Friday 10am-5pm, Saturday 10am - 4pm and by appointment. Exhibitions year- round.
view the Saks Galleries Cherry Creek videos

Continuing:
Current Works and Exhibits with gallery artists

Continuing:
The McKenney-Hall Indian Gallery.
Thomas McKenney was appointed Superintendent of Indian Affairs in 1916 by President James Madison. He championed Native American causes for the next several decades at a time when tribal culture was often on a collision course with land-hungry whites and the U.S. Government. McKenney worked tirelessly on his Indian Gallery, a collection of artifacts and portraits of the visiting Indians by the famous painter Charles Bird King. However, in 1830, McKenney was dismissed by President Jackson -- they had quarreled about the removal of the Cherokee from their homeland. McKinley had also battled with a Congressional committee investigating his expenditure of $3,100 for the Indian portraits. Therefore, it was on his own that he launched a project to publish a series of large portfolios with hand-colored lithographs made after King's original paintings. More information
---

Sandra Phillips Gallery
Gallery Owner: Sandra Phillips
47 W. 11th Avenue, Denver. Colorado 80204 map
phone: 303 931-2991



website: www.thesandraphillipsgallery.com

Hours: Tues. - Sat. 12:30 - 5 Sun. and evenings available by appointment

Exhibition to be announced

---

Space Gallery
765 Santa Fe Drive Map
Denver, 80204
phone: 720-904-1088



website: www.spacegallery.org
Hours: Wed-Sat 1pm-6pm or by appointment

Exhibition to be announced

---

Tansey Contemporary
1743 Wazee Street Suite 150
Denver. 80203 map
phone: 720-596-4243



website: www.tanseycontemporary.com
Hours: Tues-Saturday 11am - 5pm

Exhibition to be announced

---

Visions West Contemporary
Director: Nikki Todd
2605 Walnut St.
Denver, CO 80205 map
phone: 303.292.0909



website: www.visionswestgallery.com
hours: Tuesday-Saturday 10-6 pm or by appointment

Continuing:
Two concurrent solo exhibitions. Against Nature, a solo exhibition of fiber sculptures by Rachel Denny. Works on Paper, a solo exhibition of Adonna Khare's meticulous carbon-pencil drawings. A "live" drawing event with Adonna Khare will be held from 12:00 pm - 5:00 pm on October 29th. Come out and watch Khare work directly on the gallery walls. Face mask and social distancing are required to attend.
Through December 5

All online exhibitions
Sarah Winkler: Land of the Glacier
Beau Carey: Basin & Range
Humberto Ramierz: New Works on Paper
Group Exhibition: Snow Report
Group Exhibition: Under A Big Sky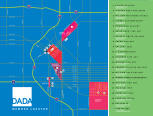 DADA Members map
click to enlarge

printable version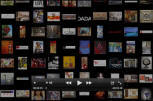 DADA video on
YouTube
or view the video here
More info / Continuing
1
Gallery Calendar:
Continuing exhibits:
December
January


DADA Members Map
Member Galleries:
---
Abend Gallery
David Cook Fine Art
Gallery 1261
GALLERY M
K Contemporary
Mai Wyn Fine Art
Michael Warren Contemporary
Plinth Gallery
Plus Gallery
Robischon Gallery
Saks Galleries
Sandra Phillips Gallery
Space Gallery
Visions West Contemporary
Walker Fine Art
William Havu Gallery
William Matthews



Visions West Contemporary
Bull with Polar Bear, 2019
carbon pencil on paper,
16 x 13 in
Through December 5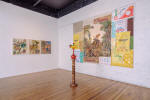 K Contemporary
Ken Gun Min and Francisco Soutoon
Through December 2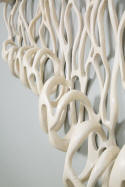 Walker Fine Art
Opening, 5-8 pm
Begin Again
Through January 9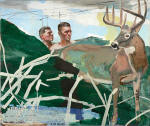 William Havu Gallery
Jack Balas
Reel To Reel
Oil & Enamel On Canvas,
40 X 48 Inches
Through January 9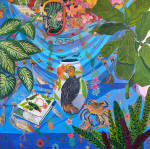 David B. Smith Gallery
Anna Valdez
Birds, 2020
oil on canvas 72 x 72 in.
Through December 31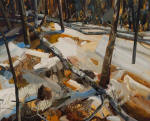 Robischon Gallery
Claire Sherman
Woods and Snow
oil on canvas 78 x 96 in.




Robischon Gallery
Ian Fisher
Atmosphere No. 119
oil on canvas 36 x 32 in.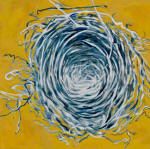 Robischon Gallery
Trine Bumiller
Sheltering 12
oil on panel 10 x 10 in.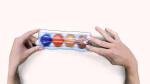 Rule Gallery
Sasha Alexandra
Pressed, 2020
digital video, 4m 8s,
edition of 8
Through December 26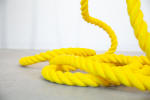 Rule Gallery
Trey Duvall
Lift/Fall, (detail)
polypropylene rope, acrylic, cast plastic, motor, 168 x 36 x 36 in
Through December 26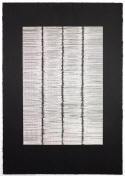 Rule Gallery
Tara Donovan
Untitled, 2016
single color lithograph on
White Somerset,
46 x 33 in (framed), ed. 6 of 15
Through December 26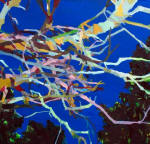 Robischon Gallery
Allison Gildersleeve
oil on canvas 60 x 60 in.