January

---


Friday, January 4
1st Friday Openings at participating galleries


---


Thursday January 10
Space Gallery
Artist reception, 5-8pm
Morphogenesis, featuring new works by Julia Sanders and William Stoehr.
Through February 16


Space Gallery
Julia Sanders
Yonder, Thither VII
Oil on Board,
36 x 24 inches
Through February 16




---


Friday, January 11
Walker Fine Art
Artist's reception, 5-9 pm
Horizons, featuring: Laura Guese, Patricia Finley, Melanie Grein, Derrick Breidenthal, George Kozmon, and Barbara Sorensen. Atmospheric painting and earthly sculpture come together to create a dreamlike tranquility in the relationship of space and line. In this group exhibition, Walker Fine Art explores contemporary landscapes as expressed through various styles and mediums. Manipulating and layering to achieve abstraction tempered with realism, these artists capture the essence of nature through the broad use of horizon lines.
Through March 2

Visions West Contemporary
Opening reception, 6-8 pm
A group exhibition, What Lies Ahead, with works by John Defeo, June Glasson, Future Retrieval, Carly Glovinski, Mathew Mullins, Jennifer Nehrbass, Zemer Peled, and Julie Buffalohead. The title of this exhibition is descriptive not only of the work being shown, but also the future of Visions West Contemporary. This show highlights the new relationships being formed with the featured artists and the idea of looking forward to what lies ahead.
Through February 23

William Havu Gallery
Opening Reception, 6 -9 pm
Woven, a solo exhibition by bronze sculptor, Yoshitomo Saito. Presented on the mezzanine will be a new body of smoke drawings by Dennis Lee Mitchell.
Through March 2



Walker Fine Art
Derrick Breidenthal
Dialated
36 x 38 inches
Through March 2


Walker Fine Art
George Kozmon
Vermillion
Through March 2


Visions West Contemporary
June Glasson
Child, 2018
Gouache, pencil, ink on paper
30 x 22 inches
Through February 23


William Havu Gallery
Yoshitomo Saito
Rolling Bamboo Loop
Bronze (unique), 34" x 33" x 6"
Through March 2



Walker Fine Art
Patricia Finley
Precipitous
24 x 60 inches
Through March 2


Walker Fine Art
Melanie Grein
Through March 2


Walker Fine Art
Laura Guese
Danslecrepuscule
16 x 16 inches
Through March 2


Walker Fine Art
Barbara Sorensen
Ledge
Through March 2


William Havu Gallery
Dennis Lee Mitchell
Untitled
Smoke on paper, 34" x 34".
Through March 2


---


Saturday, January 12
Gallery 1261
Opening reception, 6-8pm
Escape, an exhibition by a group of remarkable painters who each have masterfully captured the magic of our natural environments. The names of these national and international favorites are already known and familiar to the Denver art community and the caliber of their skill is indisputably revered. Aside from their long honed mastery of painting, what these artists bring the public in this exhibit is that they each create a "scape" of a kind—be it landscape, seascape or cityscape.
Through January 26

Abend Gallery
Opening reception, 6-8pm
Elsa Sroka, Ablaze. In this solo comprised of eighteen canvases, Sroka presents a variety of subjects—animals, botanicals and landscapes, all of which exude a forward-thinking, contemporary attitude. This body of work continues to play with vibrancy of color, as well as finding that elusive and delicate balance of additive and subtractive painting. Elsa resumes exploring the role facial expressions of her subjects and the emotional connection to them play in the process of creating the art so undoubtedly Sroka. What emerges from these explorations is a new level of complexity of elements: color, texture, composition, and detail, shifting focus from the sole subject, to the entirety of the painting, and thus, enveloping the viewer with a full sensory experience.
Through January 26



Gallery 1261
Diane L Massey Dunbar
Looking Down II, 2018
Through January 26


Gallery 1261
Michael J Lynch
Summer Sky at Evening
Through January 26



Abend Gallery
Elsa Sroka
Flowers for Andrew
Oil, 50 x 60 inches
Through January 26



Gallery 1261
Gordon Brown
Storm Swell
Through January 26

---


Thursday, January 17
Robischon Gallery
Artist's Receptiont, 6-8pm
Enrique Martinez Celaya, The Boy: Witness and Marker, 2003-2018. This is the first solo exhibition of this highly acclaimed Cuban-born artist and author. The extensive presentation features painting, photography and sculpture investigating Martínez Celaya's re-emerging theme of a boy and the psychic or philosophical forces which surround. The new and earlier select works reflect a poetic exploration into the nature of vulnerability, power, confidence and fear, while allowing the physicality of each medium employed – oil and wax, bronze, watercolor, wood, tar and straw – to carry with it a sense of the ineffable.
Through March 9



Robischon Gallery
The Prince 201
Oil and wax on canvas 66 x 50 inches
Through March 9


---


Friday, January 18
3rd Friday Openings at participating galleries


---


Thursday, January 24
Tansey Contemporary
Artist's talk, 5:30 followed by light refreshments for the opening reception, 5-7 pm.
Litany of Failures, porcelain sculpture by California-based artist Cheryl Ann Thomas. She likens her art practice to traditional Japanese aesthetics, specifically Wabi-sabi, the acceptance of transience and imperfection and the concept of imperfect, impermanent, and incomplete beauty. Her most recent exhibition was a retrospective at the Santa Paula Art Museum in California.
Through February 28
Litany of Failures, porcelain sculpture by California-based artist Cheryl Ann Thomas. She likens her art practice to traditional Japanese aesthetics, specifically Wabi-sabi, the acceptance of transience and imperfection and the concept of imperfect, impermanent, and incomplete beauty. Her most recent exhibition was a retrospective at the Santa Paula Art Museum in California.
Through February 28



Tansey Contemporary
Cheryl Ann Thomas
Water Vessel
Porcelain 23" x 18" x 14"
Through February 28


---


GALLERY LISTINGS

---


Abend Gallery
Note our new address
1412 Wazee Street, Denver, CO 80202 Map

303.355.0950 phone
800.288.3726 toll free

website: www.abendgallery.com

Hours: Tue-Sat 10-6, Sun 11am-4

Continuing:
After Dark, a new body of large works by Lindsey Kustusch debuting at the SugarCube Building at 1555 Blake St map

Saturday, January 12
Opening reception, 6-8pm
Elsa Sroka, Ablaze. In this solo comprised of eighteen canvases, Sroka presents a variety of subjects—animals, botanicals and landscapes, all of which exude a forward-thinking, contemporary attitude. This body of work continues to play with vibrancy of color, as well as finding that elusive and delicate balance of additive and subtractive painting. Elsa resumes exploring the role facial expressions of her subjects and the emotional connection to them play in the process of creating the art so undoubtedly Sroka. What emerges from these explorations is a new level of complexity of elements: color, texture, composition, and detail, shifting focus from the sole subject, to the entirety of the painting, and thus, enveloping the viewer with a full sensory experience.
Through January 26


---


David B. Smith Gallery
1543 A Wazee Sgtreet
Denver, CO 80202 map
phone: 303.893.4234
fax: 877.893.4234
<![if !vml]><![endif]>
website: http://davidbsmithgallery.com
Hours: Tues-Sat 12-6, and by appointment



Continuing:
Chimera, the third solo exhibition of new works by San Diego-based artist Laura Ball. Adeptly harnessing musings of the subconscious mind, Ball utilizes recognizable yet otherworldly imagery. Mythological creatures, swirling parrot wings, and fantastical flora join together and are pulled apart as their forms metamorphose, lending meaning to the title of the exhibition.
Through January 26


---


David Cook Fine Art
Maggie Ross, Director
1637 Wazee Street
Denver, Colorado 80202 map

Phone: 303.623.8181

Website: www.davidcookfineart.com

Hours: 10:30 - 6:00 Tuesday through Saturday and by appointment

Continuing:
Premier Native American Jewelry Trunk Show. We are pleased to announce our annual holiday pop-up featuring premier 19th and 20th century Navajo, Pueblo, and Hopi jewelry, textiles, and pottery.
Through January 5th (or until sold out)


---

Gallery 1261 LLC
note our new address:
1412 Wazee Street
Denver, CO 80202
map

phone: 303.571.1261

website: www.gallery1261.com

Hours: Tue - Sat: 12-6pm

Saturday, January 12
Opening reception, 6-8pm
Escape, an exhibition by a group of remarkable painters who each have masterfully captured the magic of our natural environments. The names of these national and international favorites are already known and familiar to the Denver art community and the caliber of their skill is indisputably revered. Aside from their long honed mastery of painting, what these artists bring the public in this exhibit is that they each create a "scape" of a kind—be it landscape, seascape or cityscape.
Through January 26


---


GALLERY M
180 Cook St, Suite 101 map
Denver, CO 80206

phone: 303-331-8400
website: www.gallerym.com


Hours: By Appointment Daily, Tue-Sat.

GALLERY M specializes in 20th century photojournalism and social documentary. LIFE photojournalists including Alfred Eisenstaedt, Bourke-White, Carl Mydans, Ralph Morse and others are always on display and available

Exhibition to be announced


---


Goodwin Fine Art
Tine Goodwin, Director/Owner
1255 Delaware Street Map
Denver CO 80204
phone: 303.573.1255

website: www.goodwinfineart.com


Hours: Tuesday - Friday 11-6, Saturday 11-5

Exhibition to be announced


---


K Contemporary
Doug Kacena Co-Owner / Director
1412 Wazee St , Denver, CO 80202 map
phone: 303-590-9800
cell: 720-296-7180

website: https://kcontemporaryart.com

Hours: Tuesday – Saturday, 12 pm – 6 pm or by appointment

Exhibition to be announced


---

Mai Wyn Fine Art
744 Santa Fe Drive
Denver, CO, 80204 map
phone: 303-893-4182

website: www.maiwyn.com
Hours: Hours: Thursday - Saturday 11-5, Sunday 12-4. Open 1st Fridays until 10pm丨3rd Fridays until 8pm and by appointment

Exhibition to be announced


---


Michael Warren Contemporary
Mike McClung and Warren Campbell, owners
760 Santa Fe Drive
Denver, CO 80204 map
gallery: 303-635-6255
cell: 303-667-2447

website: www.michaelwarrencontemporary.com

Hours: Tues-Sat 11am-6 pm or by appointment

Exhibition to be announced


---


Plinth Gallery
Owner: Jonathan Kaplan
3520 Brighton Blvd
Denver, Colorado 80216 map
phone: 303-295-0717

website: www.plinthgallery.com

Hours: Thursday -Saturday, 12pm-5pm, and other times by appointment

Exhibition to be announced


---

Plus Gallery
Owner: Ivar Zeile
Private Dealer



website: www.plusgallery.com

Exhibition to be announced

---

Robischon Gallery
1740 Wazee St.
Denver, CO. 80202 Map
phone: 303.298.7788
fax: 303.298.7799
<![if !vml]>

<![endif]>
web: www.robischongallery.com

Hours: Tuesday - Saturday 11am to 6pm Mondays
by appointment. Adjacent Free Parking until 6pm

Continuing:
Three Concurrent Solo Exhibitions in Abstraction by American painters Deborah Dancy (CT), Gary Komarin (NY) and Tom Lieber (CA). The artists featured distinctively pursue a range of vocabularies in abstract painting from the provisional to third-generation Abstract Expressionism while contributing to the ever-evolving contemporary dialogue. With Dancy's gritty structures and gestural mark, Komarin's colorful, animated line and unexpected commingling forms and Lieber's high-velocity brushwork in grand scale, the works on view offer insight into the terrain of the psychological as well as the physicality of paint. Through varied line and surface, Dancy, Komarin and Lieber confidently embrace the unassuming beauty and awkwardness of paradox, while recognizing both the gravitas of complexity and the exuberance of the unencumbered mark.
Through January 5

Thursday, January 17
Opening Reception for the Artist, 6-8pm
Enrique Martinez Celaya, The Boy: Witness and Marker, 2003-2018. This is the first solo exhibition of this highly acclaimed Cuban-born artist and author. The extensive presentation features painting, photography and sculpture investigating Martínez Celaya's re-emerging theme of a boy and the psychic or philosophical forces which surround. The new and earlier select works reflect a poetic exploration into the nature of vulnerability, power, confidence and fear, while allowing the physicality of each medium employed – oil and wax, bronze, watercolor, wood, tar and straw – to carry with it a sense of the ineffable.

---

Rule Gallery
Valerie Santerli, Owner/Director
Rachel Beitz, Owner/CFO
530 Santa Fe Dr,
Denver CO
and
204 E San Antonio St,
Marfa TX

phone: 303-800-6776



website: https://rulegallery.com

Denver hours: Tues-Friday 12-6pm, Saturday 12-5pm and by appointment

Continuing:
Double Take, paintings by John Fudge

---

Saks Galleries Cherry Creek
Mikkel & Catherine Saks, owners
3019 East Second Ave
Denver, CO 80206 map
phone: 303-333-4144



website: www.saksgalleries.com

Hours: Tues-Friday 10am-5pm, Saturday 10am - 4pm and by appointment. Exhibitions year- round
view the Saks Galleries Cherry Creek videos

Continuing:
The McKenney-Hall Indian Gallery.
Thomas McKenney was appointed Superintendent of Indian Affairs in 1916 by President James Madison. He championed Native American causes for the next several decades at a time when tribal culture was often on a collision course with land-hungry whites and the U.S. Government.McKinley worked tirelessly on his Indian Gallery, a collection of artifacts and portraits of the visiting Indians by the famous painter Charles Bird King. However, in 1830, McKenney was dismissed by President Jackson -- they had quarreled about the removal of the Cherokee from their homeland. McKinley had also battled with a Congressional committee investigating his expenditure of $3,100 for the Indian portraits. Therefore, it was on his own that he launched a project to publish a series of large portfolios with hand-colored lithographs made after King's original paintings. More information
---

Sandra Phillips Gallery
Gallery Owner: Sandra Phillips
47 W. 11th Avenue, Denver. Colorado 80204 map
phone: 303 931-2991



website: www.thesandraphillipsgallery.com

Hours: Tues. - Sat. 12:30 - 5 Sun. and evenings available by appointment

Exhibition to be announced
---

Space Gallery
765 Santa Fe Drive Map
Denver, 80204
phone: 720-904-1088



website: www.spacegallery.org
Hours: Wed-Sat 1pm-6pm or by appointment

Continuing:


Wonderland  Exhibition, featuring new work by Karine Léger, Karen Scharer, and Jeff Glode Wise. Using various materials, shapes and colors, these artists create a wonderland of visual bliss and dreamlike contemplation.

Through January 5

Thursday January 10

Artist reception, 5-8pm
Morphogenesis, featuring new works by JuLia Sanders and William Stoehr
Through February 16

---

Tansey Contemporary
1743 Wazee Street Suite 150
Denver. 80203 map
phone: 720-596-4243



website: www.tanseycontemporary.com
Hours: Tues-Saturday 11am - 5pm

Continuing:
Avital Sheffer, a solo exhibition of the Israeli-Australian ceramic artist with fifteen works in her signature style. Sheffer's voluminous earthenware clay vessels reflect her lifelong engagement with Middle Eastern cultures, history, and designs as well as her Jewish heritage. Her works, with their unique aesthetic at once contemporary and historical, explore materiality, spirituality, origins, language, and memory. The titles of her work reference ancient Greek words, locations in the West Bank, and constellations to name a few.
Through January 5

Thursday, January 24
Artist's talk, 5:30 followed by light refreshments for the opening reception, 5-7 pm
Litany of Failures, porcelain sculpture by California-based artist Cheryl Ann Thomas. She likens her art practice to traditional Japanese aesthetics, specifically Wabi-sabi, the acceptance of transience and imperfection and the concept of imperfect, impermanent, and incomplete beauty. Her most recent exhibition was a retrospective at the Santa Paula Art Museum in California.
Through February 28

---

Visions West Contemporary
Director: Nikki Todd
2605 Walnut St.
Denver, CO 80205 map
phone: 303.292.0909



website: www.visionswestgallery.com
hours: Tuesday-Saturday 10-6 pm or by appointment
Note our new address

Continuing:
Fire and Water, a collaborative show between artists Ralph Wiegmann and Suzanne Truman. The patterns, sensations and rhythms of nature have been an early influence on the art of both Wiegmann and Truman. The two artists have both experienced a profound sense of awe and appreciation throughout their lives in various natural settings. The patterns of the vast natural landscape and geological striations compelled the two artists to explore their own relationships with the land through abstraction. Wiegmann speaks about his work as subconscious expression which arises through the process of making. The result of which is a distillation of experiences and memories and recurring rhythms.
Through January 5

Friday, January 11
Opening reception, 6-8 pm
A group exhibition, What Lies Ahead, with works by John Defeo, June Glasson, Future Retrieval, Carly Glovinski, Mathew Mullins, Jennifer Nehrbass, Zemer Peled, and Julie Buffalohead. The title of this exhibition is descriptive not only of the work being shown, but also the future of Visions West Contemporary. This show highlights the new relationships being formed with the featured artists and the idea of looking forward to what lies ahead.
Through February 23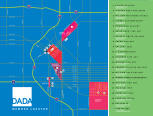 DADA Members map
click to enlarge

printable version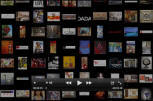 DADA video on
YouTube
or view the video here
More info / Continuing
1
Gallery Calendar:
Continuing exhibits:
January

DADA Members Map
Member Galleries:
---
Abend Gallery
David Cook Fine Art
Gallery 1261
GALLERY M
Goodwin Fine Art
William Havu Gallery
K Contemporary
Mai Wyn Fine Art
William Matthews
Michael Warren
Contemporary
Sandra Phillips Gallery
Plinth Gallery
Plus Gallery
Robischon Gallery
Rule Gallery
Saks Galleries
David B. Smith Gallery
Space Gallery
Tansey Contemporary
Visions West Gallery
Walker Fine Art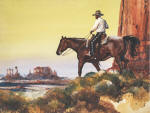 William Matthews Gallery
William Matthews
Watercolor.
Through January 31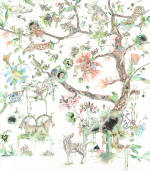 David B. Smith Gallery
Laura Ball
Tree of Knowledge (Vaq Tree) 2018
Watercolor, graphite 51.5 x 45 in
Through January 26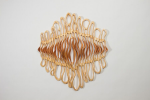 Walker Fine Art
Caprice Pierucci
Small Through the Flower
Through January 5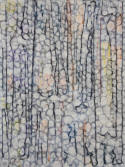 Walker Fine Art
Farida Hughes
Journeys
48 x 36 inches
Through January 5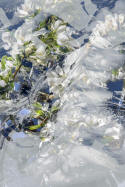 Walker Fine Art
Bonny Lhotka
Night 'Snow
Through January 5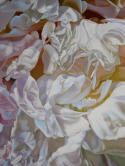 Walker Fine Art
Chloe Hedden
Cherdi Kala 3
36 x 48 inches
Through January 5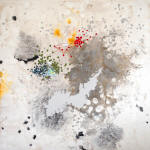 Walker Fine Art
Heather Patterson
Sediment
59 x 59 inches
Through January 5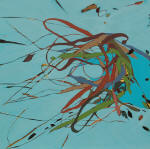 Walker Fine Art
Farida Hughes
Seven
Through January 5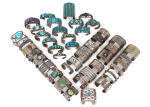 David Cook Fine Artt
Premier Native American Jewelry Trunk Show.
Through January 5th (or until sold out)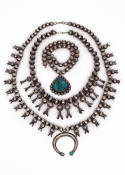 David Cook Fine Art
Premier Native American Jewelry Trunk Show.
Through January 5th (or until sold out)




Robischon Gallery
Tom Lieber
Red Over
oil on canvas 72 x 72 in.
Through January 5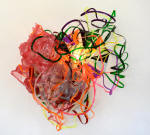 Robischon Gallery
Deborah Dancy
No Time for Regrets
acrylic on paper 50 x 38 ½ in.
Through January 5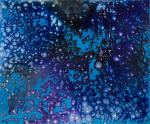 Robischon Gallery
Gary Komarin
The National Sizing Survey
latex acrylic and mixed media on canvas 76 x 62 in.
Through January 5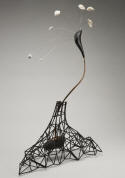 Space Gallery
Jeff Glode Wise
Creation of Thought
Bronze, carved wood,
shells & stone, 38"X24"X13"
Through January 5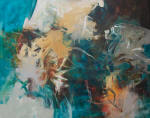 Space Gallery
Karen Scharer
Threshold
Acrylic on canvas, 48 x 60
Through January 5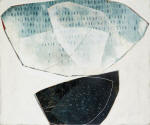 Space Gallery
Karine Léger
Murmure
Acrylic on canvas, 40"X48
Through January 5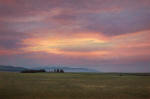 William Havu Gallery
Jeff Aeling
Sunset West Of Cotopaxi, CO
Oil On Panel, 48" X 72"
Through January 5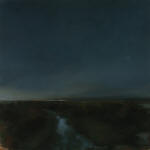 William Havu Gallery
Debra Salopek
Eternity #5
Oil On Canvas, 40" X 40"
Through January 5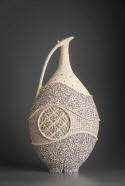 Tansey Contemporary
Avital Sheffe
Aldaba IV
Hand built, glazed and stenciled earthenware 20.8" x 11" x 6.2"
Through January 5




Visions West Contemporary
Suzanne Truman & Ralph Wiegmann
Thermal Image #2, 2018
Encaustic, resin, on wood
6 x 6 x 4 inches
Through January 5