Note: Many of the member galleries will have special instructions for visiting the exhibits. Please call ahead.




---

February

---


Month of February:
Abend Gallery
The gallery is having 52 solo shows throughout the end of the year. View the entire show schedule here know that we appreciate you!

Saks Galleries
Gallery group show



Abend Gallery
Kim English
Online exhibit View the online only exhibit




Saks Galleries
Jane Christie
Upper Bear Creek Journey

---


Friday, February 5
Space Gallery
Artist Reception, 6-9pm
Three Concurrent Solo Exhibitions featuring Work by: Taiko Chandler, Diane Cionni and Leopoldo Cuspinera Madrigal. Due to the Current Restrictions Our Capacity Is Limited to 50 People. Rsvp for one of our viewing times here today!

If You Can't Make It on Friday, Our Gallery Is Open Wednesday Through
Friday 11am to 5pm, and Saturdays 10am to 3pm. We Are Also
Available by Appt. At Art@spacegallery.org
Through March 6

Plinth Gallery
Opening reception, 6-9pm
Flaming Fingers,new works by Colorado artist Trudy Chiddix. Her art is inspired by traditional crafts and folk art of many cultures—Europe, Asia, Africa—as well as creations of ancient civilizations discovered in museums, and in nature. She textures hand-built forms with her collection of multi-cultural items, and then adds her own carvings and patterns to create unique designs. In this exhibition will be a selection of Chiddix's Flaming Fingers, sculptures of hands with metal flames at the tips, that include in various languages and scripts, the words: health, hope, and joy—honoring those fighting the pandemic.
Through March 31.




Space Gallery
Taiko Chandler
On and On #65
Monoprint diptych with stencils, 28"X38"
Through March 6


Plinth Gallery
Trudy Chiddix
Flaming Fingers
Through March 31


Space Gallery
Diane Cionni
Atlas Rhizom
Ink On Paper, 24"X26"
Through March 6


---


Saturday, February 13
David B. Smith Gallery
Opening reception, 12 - 5pm. No appointment necessary, facemask required for entry, maximum 10 people admitted at a time.
Exhibiting: Brooklyn-based artist Brian Rattiner, Hummingbird in the main gallery and in conjunction with Denver's Month of Photography, Denver-based artist Christine Nguyen, Lightness Within the Cosmic Universe in the gallery's project room. Rattiner's large scale ethereal paintings, subdued jewel-toned color fields float untethered, reaching in wisps over shallow planes. The works comprise a range of materials punctuated with words, symbols, and manifold gestural marks, speaking to Rattiner's lyrical intuition. Featuring photo-based collage and photo-process paintings, artist Christine Nguyen ruminates on the connection between nature and the individual. Nguyen's multivalent practice is deeply informed by the natural world, and the micro and macro processes constantly occurring all around and within each of us.
Through March 20




David B. Smith Gallery
Brian Rattiner
Snow Day, 2021
High flow acrylic, fluid acrylic,
and salt on muslin 57 x 69 in.
Through March 20


David B. Smith Gallery
Christine Nguyen
Comet NeoWise, 2020
Archival pigment ink Entrada Moab Rag with salt crystals 40.5 x 50 in.
Through March 20


---

March

---


Month of March
Visions West Contemporary
Month of Photography, presenting the work of Holly Andres / The Fallen Fawn: Patty Carroll / Anonymous Women: Domestic Demise; and Anouk Masson Krantz / West: The American Cowboy.
Through April 24



Visions West Contemporary
Patty Carroll
Cowgirl
photograph, 40 x 40 inches
Through April 24



Visions West Contemporary
Drift - Elk Rock Island photograph, 20 x 30 inches
Through April 24


Visions West Contemporary
The Plan
photograph, 34 x 45 inches
Through April 24


---


Friday, March 5
William Havu Gallery
Opening by Appointment from 5 - 8 pm
Jeff Aeiling, New Paintings
To RSVP Call 303-893-2360 or email info@williamhavugallery.com
Through April 17



William Havu Gallery
Jeff Aeiling
Evening Cumulus near
Cotopaxi, CO,
Oil on panel, 48 x 72 inches
Through April 17


---


Friday, March 12
Walker Fine Art
Opening 5-8 pm
Featuring: Bonny Ihotka, Melanie Walker, Katie Kalkstein, Aaron Morgan Brown, Mona Ray, and Sara Sanderson. In a translucent reality, reality and fantasy overlap; both are present, but they cannot be easily distinguished from one another. Instead, they morph back and forth, and potentially create a dynamic that allows humanity to recreate itself, bringing ideas together to get a clearer world-view. The artists in this exhibition are striving for a sense of enlightenment by shining through the veil to express their truths and mysteries. The featured artists in this exhibition utilize traditional and alternative photographic methods, In conjunction with Denver's famed month of photography.
Through May 8



Walker Fine Art
Through May 8

---


GALLERY LISTINGS

---


Abend Gallery
1261 Delaware Street
Denver, CO 80204 map

303.355.0950 phone
800.288.3726 toll free

website: www.abendgallery.com

Hours: Tue-Sat 10-6, Sun 11am-4

Continuing:
The gallery is having 52 solo shows throughout the end of the year. View the entire show schedule here
Contemporary Configuration: Online exhibit View the online only exhibit


---


David B. Smith Gallery
1543 A Wazee Sgtreet
Denver, CO 80202 map
phone: 303.893.4234
fax: 877.893.4234
<![if !vml]><![endif]>
website: http://davidbsmithgallery.com
Hours: Tues-Sat 12-6, and by appointment

Saturday, February 13
Opening reception, 12 - 5pm. No appointment necessary, facemask required for entry, maximum 10 people admitted at a time.
Exhibiting: Brooklyn-based artist Brian Rattiner, Hummingbird in the main gallery and in conjunction with Denver's Month of Photography, Denver-based artist Christine Nguyen, Lightness Within the Cosmic Universe in the gallery's project room. Rattiner's large scale ethereal paintings, subdued jewel-toned color fields float untethered, reaching in wisps over shallow planes. The works comprise a range of materials punctuated with words, symbols, and manifold gestural marks, speaking to Rattiner's lyrical intuition. Featuring photo-based collage and photo-process paintings, artist Christine Nguyen ruminates on the connection between nature and the individual. Nguyen's multivalent practice is deeply informed by the natural world, and the micro and macro processes constantly occurring all around and within each of us.
Through March 20


---


David Cook Fine Art
Maggie Ross, Director
1637 Wazee Street
Denver, Colorado 80202 map

Phone: 303.623.8181

Website: www.davidcookfineart.com

Hours: 10:30 - 6:00 Tuesday through Saturday and by appointment

Exhibition to be announced


---

Gallery 1261 LLC
1261 Delaware Street
Denver, CO 80204 map



phone: 303.571.1261

website: www.gallery1261.com

Hours: Tue - Sat: 12-6pm

Continuing:
Fresh Start, Scott Fraser's 1st solo exhibition. This current body of work has no unifying theme or direction, it simply reflects how concepts have evolved into paintings in the course of the pandemic. For me, painting is a form of processing. Gentle humor has helped me combat the dark times. Objects have memories which make them easy to incorporate into meaningful narratives. Painting my wife?s metronome helped me express concern about recent wild fires and underlying climate change. I also found inspiration in my dog?s squeaky toy, yellow iris from mom?s garden, pears from my nephews back yard, silver spoons from my mother in law and a frog skeleton, gifted to me years ago by my friend Dan Sprick - never have friends and family been more important. It was my daughter who challenged me to paint Dan?s frog skeleton, along with the variety of winged creatures found on my studio floor. I tip my hat to her for this composition. The apple doesn?t fall far from the tree.

Through February 6


---


GALLERY M
180 Cook St, Suite 101 map
Denver, CO 80206

phone: 303-331-8400
website: www.gallerym.com


Hours: By Appointment Daily, Tue-Sat.

GALLERY M specializes in 20th century photojournalism and social documentary. LIFE photojournalists including Alfred Eisenstaedt, Bourke-White, Carl Mydans, Ralph Morse and others are always on display and available.

Exhibit to be announced


---


K Contemporary
Doug Kacena Co-Owner / Director
1412 Wazee St , Denver, CO 80202 map
phone: 303-590-9800
cell: 720-296-7180

website: https://kcontemporaryart.com

Hours: Tuesday ? Saturday, 12 pm ? 6 pm or by appointment

Continuing:
Immersion? Exhibition by Trey Egan. In this most recent body of work, Egan invites the viewer to experience the process of immersion. This process first occurs when the artist imagines and creates the work and again in a new way when the viewer encounters and engages with it. Relying on instinctive art making, the artist adjusts and ponders as he goes, focusing on the most immediate creative decisions. For the creator, it?s a process of letting go and committing himself to just make. For the observer, it?s about experiencing a connection to color, sound, shape and form in a new way.
Through February 27


---

Mai Wyn Fine Art
744 Santa Fe Drive
Denver, CO, 80204 map
phone: 303-893-4182

website: www.maiwyn.com
Hours: Hours: Thursday - Saturday 11-5, Sunday 12-4. Open 1st Fridays until 10pm丨3rd Fridays until 8pm and by appointment

Exhibition to be announced


---

Michael Warren Contemporary


Mike McClung and Warren Campbell, owners


760 Santa Fe Drive
Denver, CO 80204 map
gallery: 303-635-6255
cell:

303-667-2447

website: www.michaelwarrencontemporary.com

Hours: Tues-Sat 11am-6 pm or by appointment

Winter 2021
Online Programming 24/7


---


Plinth Gallery
Owner: Jonathan Kaplan
3520 Brighton Blvd
Denver, Colorado 80216 map
phone: 303-295-0717

website: www.plinthgallery.com

Hours: Thursday -Saturday, 12pm-5pm, and other times by appointment

Friday, February 5
Opening reception, 6-9pm
Flaming Fingers,new works by Colorado artist Trudy Chiddix. Her art is inspired by traditional crafts and folk art of many cultures—Europe, Asia, Africa—as well as creations of ancient civilizations discovered in museums, and in nature. She textures hand-built forms with her collection of multi-cultural items, and then adds her own carvings and patterns to create unique designs. In this exhibition will be a selection of Chiddix's Flaming Fingers, sculptures of hands with metal flames at the tips, that include in various languages and scripts, the words: health, hope, and joy—honoring those fighting the pandemic.
Through March 31


---

Plus Gallery
Owner: Ivar Zeile
Private Dealer



website: www.plusgallery.com

Exhibition to be announced

---

Robischon Gallery
1740 Wazee St.
Denver, CO. 80202 Map
phone: 303.298.7788
fax: 303.298.7799
<![if !vml]>

<![endif]>
web: www.robischongallery.com

Hours: Tuesday - Saturday 11am to 6pm Mondays
by appointment. Adjacent Free Parking until 6pm

Continuing:
High Stakes, and Paul Miller (aka DJ Spooky.) Robischon Gallery presents two virtual, politically-charged exhibitions available at www.RobischonGallery.com . The online-only ?HIGH STAKES? exhibition, based on the 2020 election, features a diverse group of forty-eight artists and includes a fundraising component with yard signs and political posters, alongside Quantopia, a video by New York-based composer and multimedia artist Paul D. Miller (aka DJ Spooky). In this current virtual excerpt, Miller?s compelling, collaborative work highlights Article 19 of the 1948 Universal Declaration of Human Rights as the artist reflects on the pressing issues of inclusion and exclusion through a combination of experimental digital means and choral performance where art meets technology.

Images are available as 18 x 24 inch political yard signs and posters with limited original artworks also available. A percentage of the proceeds from the purchase of each yard sign or poster will be donated to select non-profit pursuits of the artists? choosing including WORLD CENTRAL KITCHEN and many more.
Through November 7

Continuing:
ROOT + BRANCH, an expansive group exhibition of natural abstraction featuring optically rich, massive-scale painting and small works on paper from Claire Sherman (NY), animated avian video constructions by David Zimmer (CO), a series of freely-painted series of nest paintings on panel and paper from Trine Bumiller (CO) and abstracted landscapes of lavish mark-making by Allison Gildersleeve (NY). CLOUD STUDY includes small paintings and works on paper by Ian Fisher (CO). With exquisite brush work, conceptual rigor and vision to see the potentiality of common ground, each respective artist reinvigorates the shared terrain of the natural world.

---

Rule Gallery
Continuing:
Public Reception with limited, timed entry, 5-8pm reserve here
New Ideal, curated by Sarah Martin, with artists: Paul Anagnostopoulos, MK Bailey, Damon Davis, Matthew Harris, Delphine Hennelly, Mildred Howard and James William Murray. In the Upstairs Viewing Room: Wilma Fiori, Color Fields, a two-Day exhibition preview in Denver.

---

Saks Galleries Cherry Creek
Mikkel & Catherine Saks, owners
3019 East Second Ave
Denver, CO 80206 map
phone: 303-333-4144



website: www.saksgalleries.com

Hours: Tues-Friday 10am-5pm, Saturday 10am - 4pm and by appointment. Exhibitions year- round.
view the Saks Galleries Cherry Creek videos

Continuing:
Current Works and Exhibits with gallery artists

Continuing:
The McKenney-Hall Indian Gallery.
Thomas McKenney was appointed Superintendent of Indian Affairs in 1916 by President James Madison. He championed Native American causes for the next several decades at a time when tribal culture was often on a collision course with land-hungry whites and the U.S. Government. McKenney worked tirelessly on his Indian Gallery, a collection of artifacts and portraits of the visiting Indians by the famous painter Charles Bird King. However, in 1830, McKenney was dismissed by President Jackson -- they had quarreled about the removal of the Cherokee from their homeland. McKinley had also battled with a Congressional committee investigating his expenditure of $3,100 for the Indian portraits. Therefore, it was on his own that he launched a project to publish a series of large portfolios with hand-colored lithographs made after King's original paintings. More information
---

Sandra Phillips Gallery
Gallery Owner: Sandra Phillips
47 W. 11th Avenue, Denver. Colorado 80204 map
phone: 303 931-2991



website: www.thesandraphillipsgallery.com

Hours: Tues. - Sat. 12:30 - 5 Sun. and evenings available by appointment

Exhibition to be announced

---

Space Gallery
765 Santa Fe Drive Map
Denver, 80204
phone: 720-904-1088



website: www.spacegallery.org
Hours: Wed-Sat 1pm-6pm or by appointment

Friday, February 5
Artist Reception: 6-9pm Exhibition
Due to the current restrictions our capacity is limited to 50 people. RSVP for one of our viewing times here today!
Three concurrent Solo Exhibitions featuring new work by: Taiko Chandler | On And On, Diane Cionni | Noosphere, and Leopoldo Cuspinera Madrigal | Solastalgia.
Through March 6

---

Tansey Contemporary
1743 Wazee Street Suite 150
Denver. 80203 map
phone: 720-596-4243



website: www.tanseycontemporary.com
Hours: Tues-Saturday 11am - 5pm

Exhibition to be announced

---

Visions West Contemporary
Director: Nikki Todd
2605 Walnut St.
Denver, CO 80205 map
phone: 303.292.0909



website: www.visionswestgallery.com
hours: Tuesday-Saturday 10-6 pm or by appointment

Continuing:
Tracy Stuckey's solo exhibition, Extranjero: Recent Paintings from Mexico. The paintings and drawings in this exhibition contain snippets of memories and ideas of kitsch and cliché­­ - reflecting his experience. Extranjero translates to "foreigner" or "stranger". Although he did his best to speak the language, make friends with locals, enjoy all the foods, and see all that he could, Stuckey still felt like an outsider trying to understand the amazing experience.
Through March 6

Month of March
Month of Photography, presenting the work of Holly Andres / The Fallen Fawn: Patty Carroll / Anonymous Women: Domestic Demise; and Anouk Masson Krantz / West: The American Cowboy.
Through April 24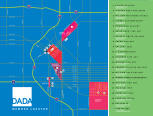 DADA Members map
click to enlarge

printable version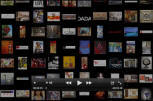 DADA video on
YouTube
or view the video here
More info / Continuing
1
Gallery Calendar:
Continuing exhibits:
January February March


DADA Members Map
Member Galleries:
---
Abend Gallery
David Cook Fine Art
Gallery 1261
GALLERY M
K Contemporary
Mai Wyn Fine Art
Michael Warren Contemporary
Plinth Gallery
Plus Gallery
Robischon Gallery
Saks Galleries
Sandra Phillips Gallery
Space Gallery
Visions West Contemporary
Walker Fine Art
William Havu Gallery
William Matthews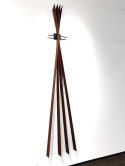 William Havu Gallery
Patrick Marold
Red Fan Wood 120 x 24 x 6 inches
Review by Mary Voelz Chandler
Through February 27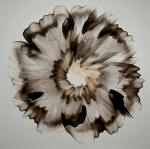 William Havu Gallery
Dennis Lee MItchell
Untitled 15.4
Smoke on paper
35 x 35 inches framed
Review by Mary Voelz Chandler
Through February 27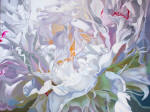 Walker Fine Art
Chloe Hedden
Through March 6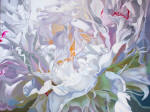 Walker Fine Art
Chloe Hedden
Through March 6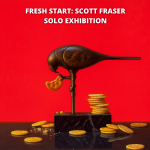 Gallery 1261 LLC
Scott Fraser
Through February 6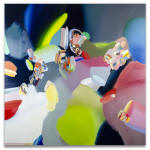 K Contemporary
Trey Egan
Devoted/Amplify, 2020
Oil on Canvas 60 x 60 in
Through February 27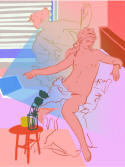 Rule Gallery
MK Bailey
Blue Screen of Death, 2020
digital drawing/archival print, ed. 1/1, 16 x 12 in / 40.6 x 30.5 cm
Through March 6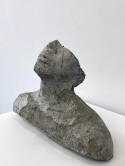 Rule Gallery
Damon Davis
Cracks 1, 2019
concrete and quartz,
12 x 21 x 6 in / 30.5 x 54 x 15 cm
Through March 6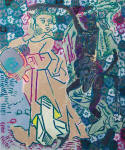 Rule Gallery
Delphine Hennelly
Death and the Maiden II, 2019
oil on canvas,
72 x 60 in / 183 x 152.4 cm
Through March 6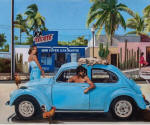 Visions West Contemporary
Tracy Stuckey Super Mini, 2020 oil on canvas 60 x 72 in
Through March 6

---

Walker Fine Art
The Prado Building, 300 West 11th Avenue (at Cherokee)
Denver, CO 80204 In the Golden Triangle Map
phone: 303.355.8955



website: www.walkerfineart.com
hours: Tues-Sat 11am-5 pm or by appointment

Explore all the gallery exhibits and view informative videos

Continuing:
Opening: 5-8 pm
In our first exhibition of 2021, Upon Closer Reflection, each artist focuses on light and energy through their floral and still life imagery. This traditional subject matter is viewed under a contemporary lens through oil painting, traditional and cyanotype photography, illustration, watercolor, and augmented reality. As we enter into a new year, we cast a light back in reflection of our lives for contemplation and insight. We also consider the bigger picture to which we all belong; this is where the artists step in to bring inspiration and beauty to our community. Exhibiting artists: Eileen Richardson, Bryan Leister, Angela Beloian, Chloe Hedden, Brian Comber, and Jane Fulton.
Through March 6

Friday, March 12
Opening 5-8 pm
Featuring: Bonny Ihotka, Melanie Walker, Katie Kalkstein, Aaron Morgan Brown, Mona Ray, and Sara Sanderson. In a translucent reality, reality and fantasy overlap; both are present, but they cannot be easily distinguished from one another. Instead, they morph back and forth, and potentially create a dynamic that allows humanity to recreate itself, bringing ideas together to get a clearer world-view. The artists in this exhibition are striving for a sense of enlightenment by shining through the veil to express their truths and mysteries. The featured artists in this exhibition utilize traditional and alternative photographic methods, In conjunction with denver's famed month of photography.
Through May 8

Continuing video links:
Walker Fine Art is launching a new video series, Collector - Artist Dialogue, featuring a conversation between a collector and an artist who share personal thoughts and feelings about one piece of art. Beginning this series is Gallery Manager, Libby Garon, who speaks to her deep connection with painting, Blush Nebula by Ana Zanic. Ana responds to Libby with her inspiration behind the painting. Click the links to watch this video and more Instagram , or catch all our videos on YouTube or Facebook.

---

William Havu Gallery
1040 Cherokee Map
Denver, CO. 80204
phone: 303.893.2360



website: www.williamhavugallery.com

Hours: Tue - Fri 10-6 PM, Sat 11-5 PM, Sun and Mon by appointment only
Voted Westword's best gallery for contemporary art of the region, 2017

Note: Due to the virus safe recommendations, the front door will be locked at all times. Please knock (or if necessary) call to let us know you are here. Appointments are strongly encouraged. Please call or email us ahead of time.

Continuing:
Review by Mary Voelz Chandler
Exhibiting artists Patrick Marold and Dennis Lee MItchell. Patrick Marold, has been working to bind the physical environment with our perception for over two decades. Since earning a BFA from Rhode Island School of Design in 1997, his artistic development has maintained an intimate connection to landscape, extending the environmental traditions unique to post-minimalism. MItchell's Smoke Drawings resultedf by chance about three years ago by chance. "I applied smoke to a sheet of paper. Immediately, I thought the resulting image was powerful and filled with potential. Since that time I have dedicated my studio practice to working with smoke on paper. Smoke is one of the most ephemeral of all materials. Even when it resides on a sheet of paper, it seems to do so momentarily as if it is in a transformational act."
Through February 27

Friday, March 5
Opening by Appointment from 5 - 8 pm
Jeff Aeiling, New Paintings
To RSVP Call 303-893-2360 or email info@williamhavugallery.com
Through April 17

---

William Matthews Gallery
Owner: William Matthews
Great Basin Studio
2540 Walnut St,
Denver, CO 80205 map
phone: 303-534-1300




Hours: Tuesday & Thursday 10 am - 5 pm or by appointment
website: williammatthewsstudio.com



Exhibition to be announced

---
January
February
March